You might have been asking questions like where can I download free mockups? Your questions are answered.
In this article, I'll be showing you how you can get your ebook mockups all for free.  Yes! There are e-book mockup free download sites.
An e-book mock-up is a 3D representation of an eBook. An e-book is usually in pdf format and can be uploaded to Google drive.
You can have a great e-book for sale but the content is not accessible to people until they make a purchase. You need to show them something they can see and flow with. This is where the ebook mockup comes in.
It represents the entire book in an appealing form which includes the title of the book, author and, other details that should be on a book cover.
It looks often represents the look of a real book that can be held even though it is in e-format.
There are several tools and apps to create your own e-book mockup. Some are free while others are paid tools and apps.
In this article, we will focus on the free tools and apps to create your e-book mockup so you can easily access them and make money.
You can always use free tools to start up online and make money until you can afford to invest in paid tools.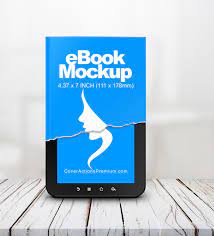 5 E-book Mockup Free Download Sites in 2021- Free E-book Cover Mockup
A few months ago, I wrote a book, "How To Grow Your Audience Like A Pro". This e-book will help you grow a relevant audience who are eager to buy from you thereby helping you scale.
It is not really about the book, it is about YOU scaling so you can afford to purchase paid tools. 
To get a copy of the eBook for FREE click HERE.
Back to our discussion, you can see how this e-book looks. Isn't it appealing? This is what an ebook mockup is all about.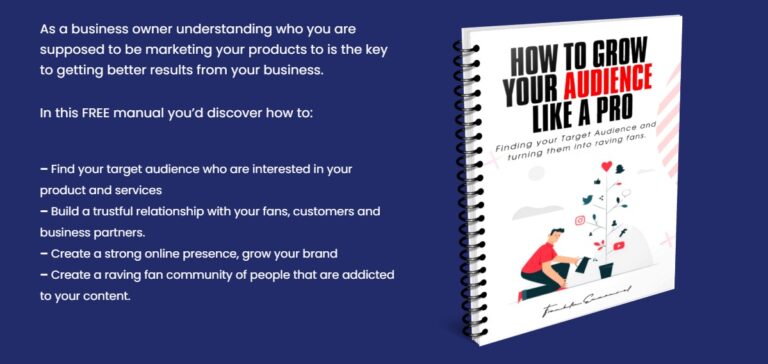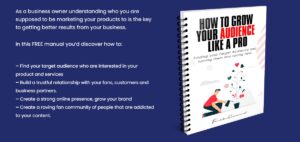 If this is just a PDF file you will not really connect and get an insight into the book. This is why an ebook mockup design is very important to the sale of an Ebook.
You can include a mockup in your social media ads, social media post, landing page design like in the image above.
There are several ways to create your own book mockup you can create your mockup for free and you can as well pay to get them.
To pay to get them created you can go to sites like Fiverr and Upwork.
If you don't want to hire someone to do this, you can use some professional tools like Canva and Photoshop.
Well, if you do not have the design sense you can't use Photoshop.
To get access to the mockup design on Canva, you will have to be on the Pro Plan. The Pro Plan is about $10 to $12/month.
This article is aimed at showing you where you can do your mockup design for free so you can sell your eBook and make a lot of money for yourself.
Where To Get Free E-book Cover Mockup
1, Adazing
Adazing is a site for creators. They have a lot of resources for creators. They are one of the best sites that provides ebook mockup free download. You can create your eBook mockup design on the right-hand side of this image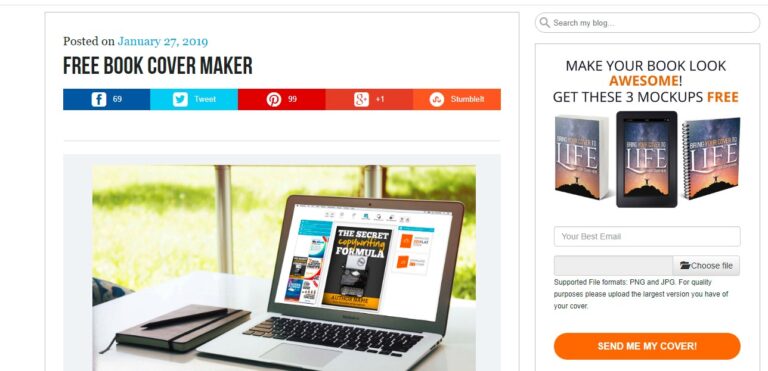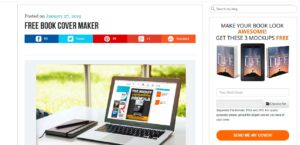 You can see it "Make your book look awesome/get these 3 mockups free". What you have to do here is to enter your email address then choose the book design. You should already have a cover design as an image to turn into a mockup.
Choose the image and click on "send me my cover".
Immediately you do that it will take you to the page to download your free mockup.
Once the download is complete, open up the zipped file and unzip it. You will get your eBook mockup in 3 formats just as promised. The tab format, paperback format, and the spiral design format.
2, BookBrush
On BookBrush, all you have to do is upload your cover design and it turns it into a mockup.
Scrolling down you will see where to register for free then download and get your ebook mockup for free.
There are several ebook mock-up designs you can choose from on BookBrush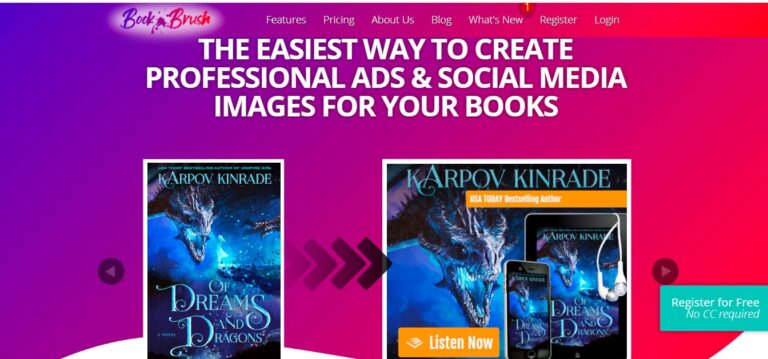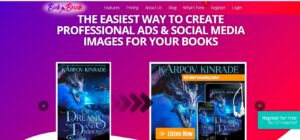 At the same time, you can also create a box-set for your book to show people that they can buy your book in bulk.
3, DIY Book Covers
On DIY Book Covers, you have access to several free ebook design templates. All you need do is upload your design cover and turn it into an eBook mockup.
Once your mockup is ready, you download the mockup'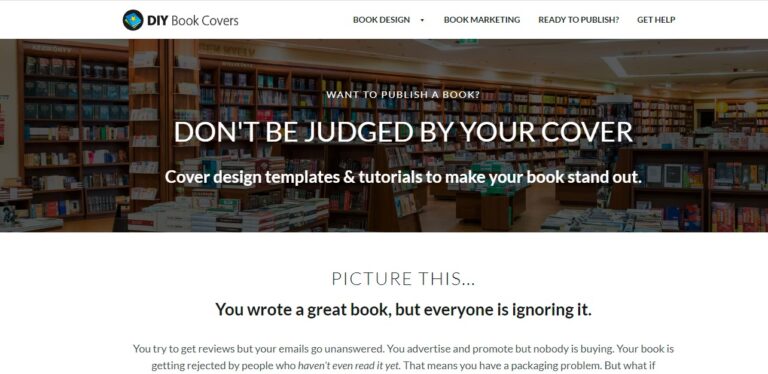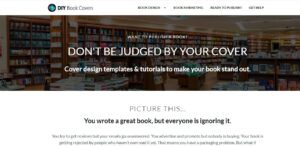 4,SmartMockups
Like every other website all you have to do on SmartMockups is upload your cover design and your ebook mockup will be created.
They have more collections of mockups for free but they also have paid mockup design that requires payment.
Upload your front cover and your mockup design will be created immediately. You can download it on your desktop and use it.
You can also get a laptop screen mock-up design like this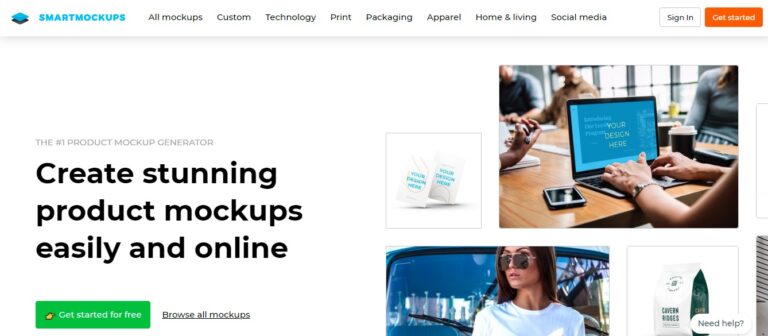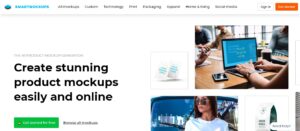 All you need do is upload the image and a laptop screen design will be created for you.
Download and use it.
5, MediaModifier
This is another free tool you can use for your mockup designs.
It has a paid plan where you will get access to do more. Nevertheless, you can use the free plan to create a mockup design for your E-book.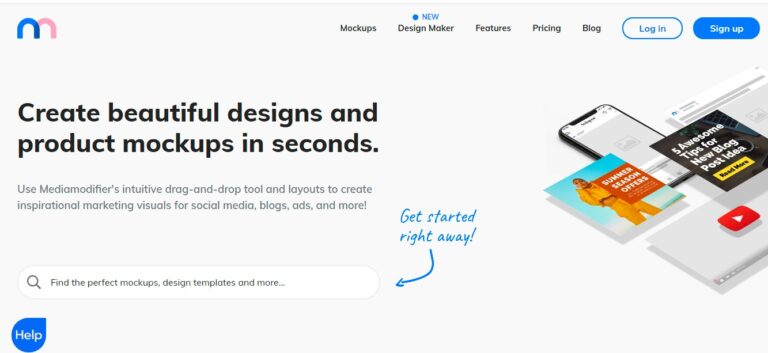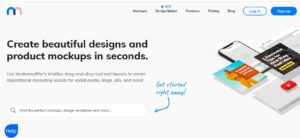 Mediamodifier has a wide range of designs.
They also have designs for Instagram, T-shirts, iPad, and MacBook 
To create a design for an Instagram post, click the Instagram mock-up and add an image, upload the front cover, crop it to what you want and it is up for the Instagram post.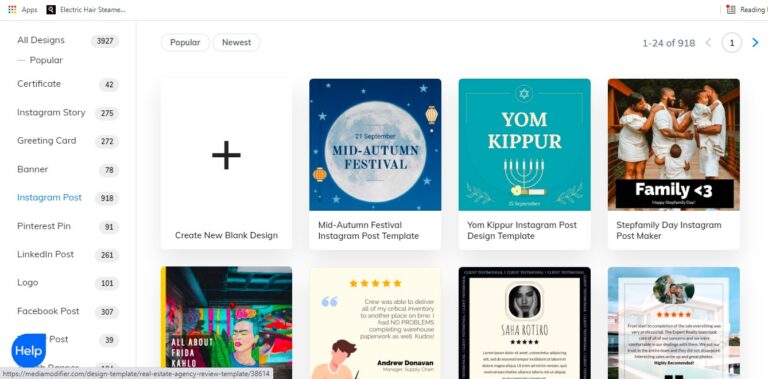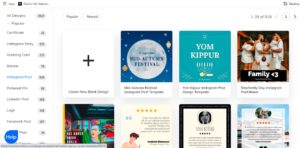 You can also change the background color.
See video for 5 Free Ebook Mockups Sites