In this age and time, buying and selling have moved to the online space. No matter what your business provide, you can apply these best ways to market your business online in Nigeria in 2021.
I am sure you will agree with me that if you market your business online, you will make more sales and increase the revenue for your business.
In this article I will be sharing with you 30 ways to market your business online in Nigeria in 2021. This is for every business owner who is thinking of ways to market their products or services in the online space.
There are a lot of information out there. There are several channels you can market your business online. You might get stuck and confused asking; where do I start from? what do I do?
You will be getting 30 ways to market your business online in Nigeria in 2021 in this article. You don't have to use all of this methods and channel. Using just one or some of them will do the magic in your business.
The goal here is using a channels that will help you scale and achieve the financial goals of your business
Let's go….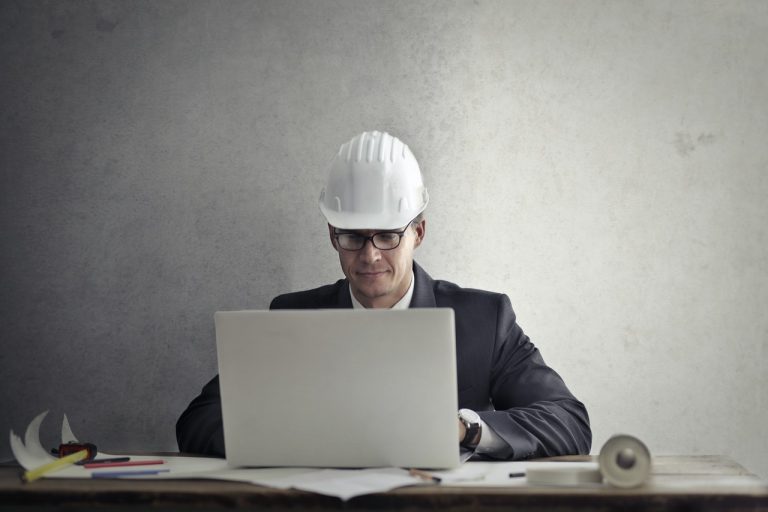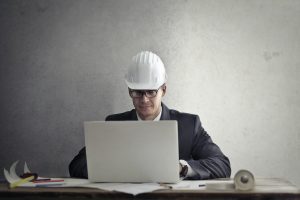 30 WAYS TO MARKET YOUR BUSINESS ONLINE IN NIGERIA IN 2021
1, WHATSAPP
I am very sure you know WhatsApp is an exclusive way to market your business. It is a good business marketing channel.
The people on your contact list already know you, understand what you do and probably like you. You can send a DM informing them about your products and the solution it provides.
You can get a few person who will be interested in patronizing you by sending direct message to your contacts.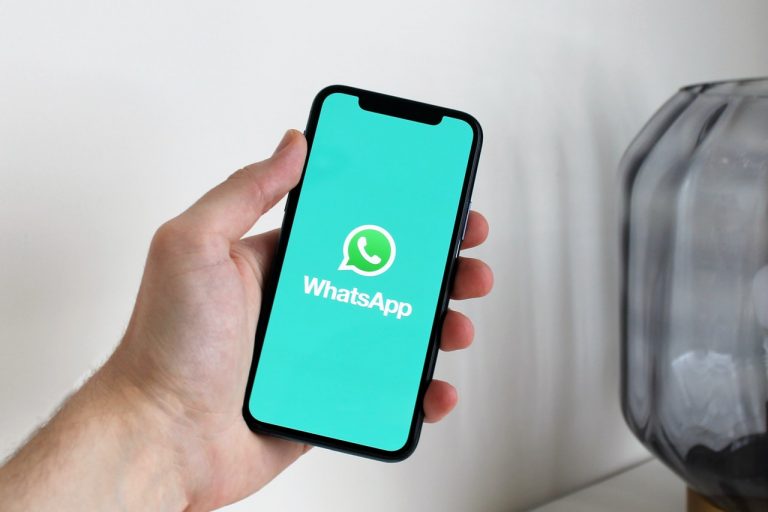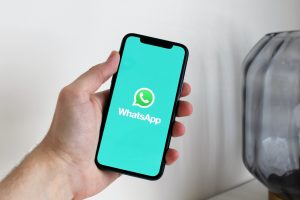 2, WHATSAPP BROADCAST
Instead of sending one message to several people or the same message to several people, you can use the broadcast features of WhatsApp to reach many people at the same time.
That saves you the stress and time of sending a message over and over again. This is one-to-many system and it will likely get people to show interest in what you offer and respond to your broadcast.
3, WHATSAPP STATUS
The effectiveness of WhatsApp status depend on the amount of contact you have on WhatsApp
Using WhatsApp status, you can upload content in your status and your contacts get to see them. The truth is, not everyone will buy when you shoot a DM. They may not have the money to purchase at that time but intend to buy at a later time.
As a good salesperson you should remind them every day with pictures, text, videos and testimonial. You cannot do this by consistently sending them DM, that will be a bug and they might get pissed off.
You can achieve reminding them by using your WhatsApp status and uploading your product or services. That way, they will see it often then buy from you when they can afford it or are ready to do so.
4, FACEBOOK ORGANIC MARKETING
Facebook is a huge space. There are millions of people on Facebook and your customers are on Facebook. You do not have to pay to be on Facebook.
Join here and start posting useful content. That way, you will get people that are interested in what you offer to engage with you and buy from you.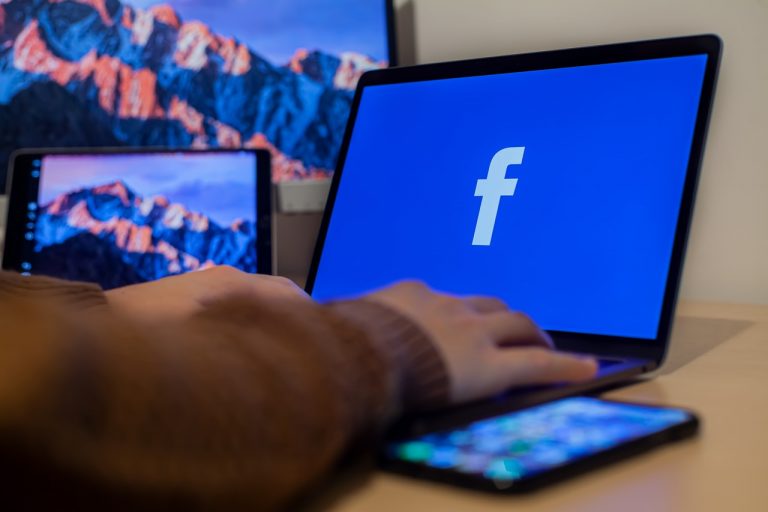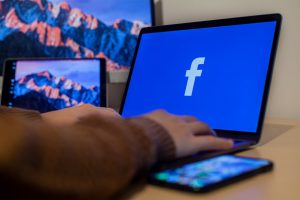 5, TWITTER
Twitter is a bit more strategic than Facebook but you can learn. Basically you have to look into Twitter algorithm and strategize how you can adapt and flow with your content or tweet on Twitter.
Twitter can help you reach a lot  of audience for your business. It is a huge market place as one of the ways to market your business online in Nigeria in 2021 and sell your service but you just have to be strategic and smart with its trends and evolvement.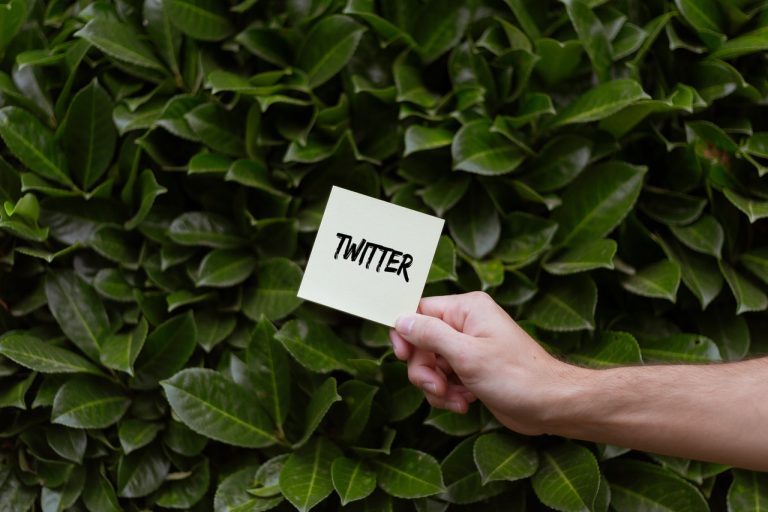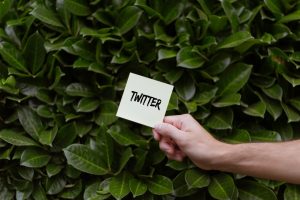 6, INSTAGRAM
Instagram is a picture and video space to entertain audience while marketing your business. It is best for certain niches like beauty, health and generally any niche where you can push out pictures and video of the service and products you offer.
On Instagram you can use pictures and videos to get a lot of attention, engagement, conversation and patronage to your business.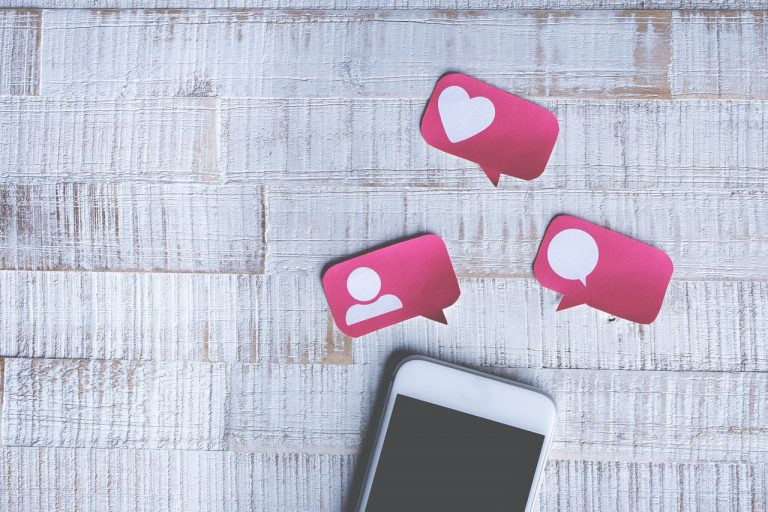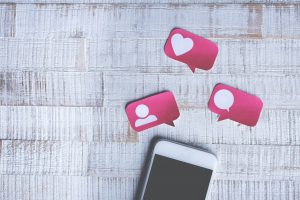 7, FACEBOOK AND INSTAGRAM STORIES
There is a new update on Facebook and Instagram and you can reach audience who are not connected to you by using stories. I mean people who do not know you can see you on Facebook and Instagram using stories.
So you can upload stories of what you offer, all the products you have by using testimonials to reach new people to buy from you using Facebook stories.
8, IG REELS
Another way to use video on Instagram is by using the Reel feature. Reels are short video clip that you can strategically create and use it to market your business.
Just like stories, reels can reach large audience that you do not know by creating Reels, uploading it then Instagram show your Reel to so many people that can be interested in whatever you have. 
You should explore Reels, they are a great way to reach your audience on Instagram.
9, TIKTOK
TikTok has blown up. It is an entertaining platform that allows people create about 60 seconds video clip and upload for others to see.
You must have noticed a TikTok videos shared on various social media platforms which  goes viral using certain music trends, effects and duet.
If you go online to search for videos you will see a lot of TikTok videos everywhere this is how far engaging TiKToK videos really can reach.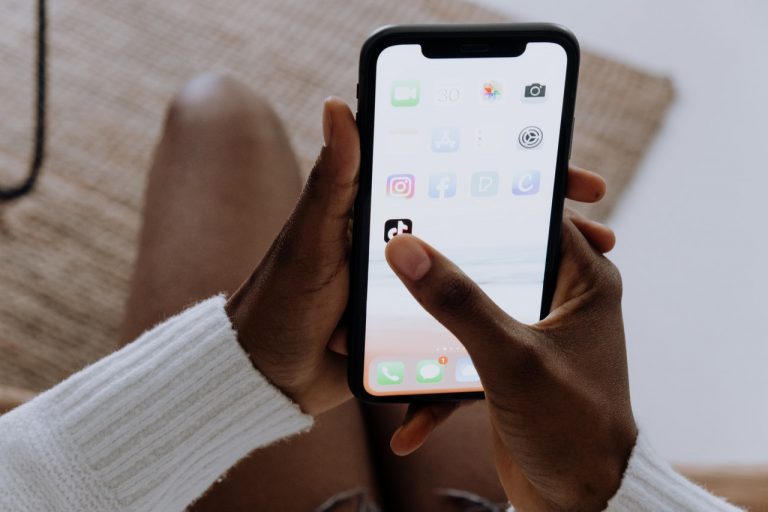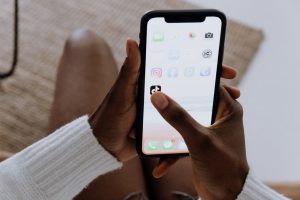 So, if you have not been using Tik-Tok you will want to explore this platform as one of the ways of marketing your business online in Nigeria in 2021 to reach more people, get engagement and make lots of sales from and boost your business
10, ONLINE LIVE EVENTS
Facebook, Instagram, YouTube, Tik-Tok and so many other channel can be used for live events.
Live event is a way to reach out to people who are existing, new and potential customer, helping them know more about what you offer
Why live event?
Live events are extremely helpful. It allows people see that you are real and get to relate with you in real-time.
You can express yourself in a way that your customers who are on live event will get to know you more and prospect will get so like and trust you.
11, ANSWERING QUESTIONS ON QUORA
Quora is a question-and-answer site. You can use this space to reach a wider and international audience. It is about asking and answering questions.
By answering others question, you can reach many people to read the answer that you have provided which is a solution to a problem and as well give inaccurate CTA, call To Action.
Audience will read your answers and are likely to connect with you. By building your audience base, you can market your products to larger audience and get them to buy from you here.
12, YOUTUBE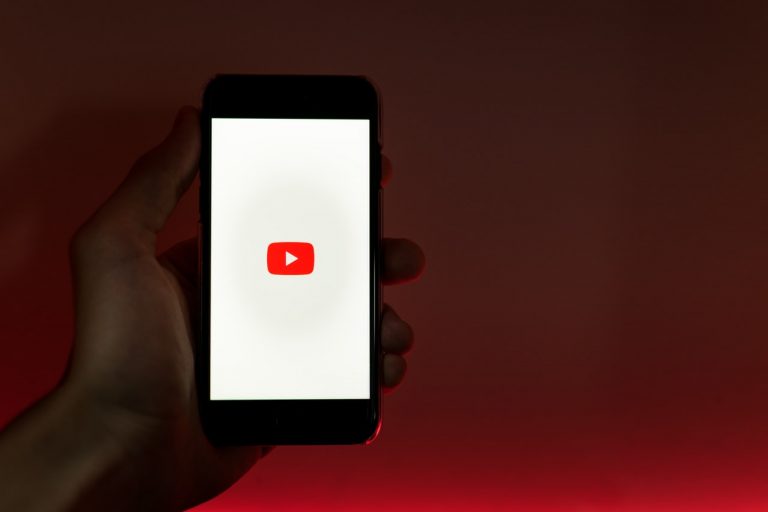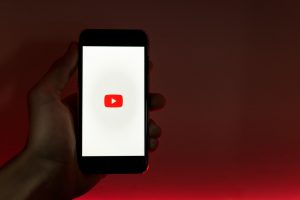 YouTube is a video space. Here you create useful video, upload on your channel, include an accurate Call To Action and get people to buy from you.
People who watch your videos and find it meaningful will take action and connect with you then probably buy from you immediately or at a later time. 
You can market your business to a whole lot of audience in this place just by creating use useful videos YouTube is a very useful resource.
13, PINTEREST
On Pinterest you can use images pins to get a lot of audience. The cool thing here is that you can actually reach a lot of US audience via Pinterest. Pinterest is one of the most used channel in the US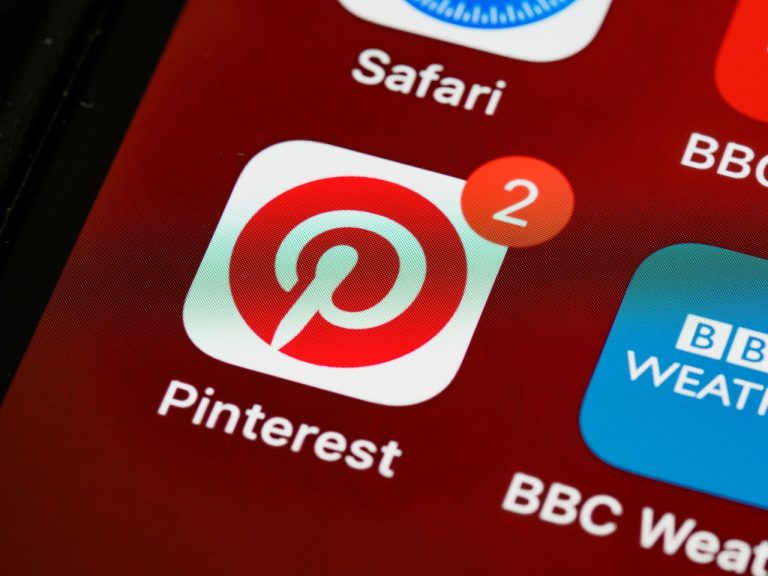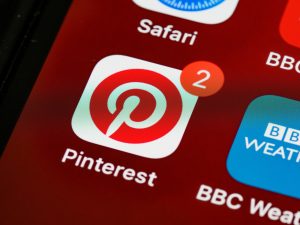 Pinterest also give you the opportunity to grow your business online extending to the international audience. When you create a post and your image is liked by users, they get pin your image or post and can easily refer to it and connect with you.
14, BLOGGING
Starting a blog is one cool way to get to sell and market your business properly.
You can actually create a blog and write content about relevant topics related to your business which will rank on search engine when people search for a solution to their problem.
From there, you get many people who are searching Google to read the blog post because it's provide solution to their problem or answer their questions in the way. 
In your blog post always link to your business with an accurate CTA. Blogging is a good way to make your users take action and connect with you
15, CREATE INFOGRAPHICS
Infographics are basically images. They are not just images, they are images that contain a whole lot of information. You can wrap up the image with a CTA.
You can add infographics to your blog, Pinterest, Facebook and other channel. This will get people to see them and connect with you.
16, POSTING ARTICLES ON LINKEDIN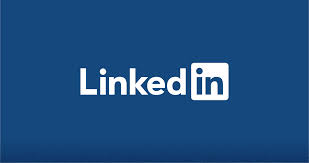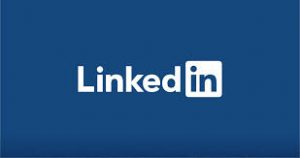 This is another great space posting on LinkedIn is really advisable to those who are selling professional services 
Useful articles on LinkedIn allow you to connect with large audience from the business side of the world and sell to them.
You should join that space if your business provide professional services.
17, WEBINAR
Webinar is one of the various ways to market your business online in Nigeria in 2021. You can use webinar platforms such as zoom to create a number of webinar.
You can also use Google meet and other software to host a webinar and use webinars to make a guide or presentation sharing useful information to people with CTA.
They will buy your service or product if they love the presentation. Webinar is another great way to market your business.
18, DISPLAY ADS ON RELEVANT WEBSITES
This is more like ads which are targeted to relevant websites or related website that that attracts audience who can benefit from what your business offers.
For instance a fashion line business can target websites like lindaikeji.com, BellaNaija in Nigeria and other website related.
You can get a lot of people to buy from you using display ad.
19, REFERRAL PROGRAM
A referral program is such that you get other people to sell for you. You can create a referral program for your business and other people make sales for you. You give them commission as renumeration. 
Using referrals, you will experience increased sales and grow faster. You will reach more people and make more money when you have a whole lot of people selling for you.
This way, you are leveraging on other people's audience which is normally out of your reach.
20, USING INFLUENCERS
This is when you reach out to people who have more audience than you have.
For instance, if you have an e-commerce product, reaching out to an influencer who has as many as 1 million followers will give you greater edge.
Because it is coming from someone they trust, they will in turn trust you and will be ready to buy from you as long as they need your product.
You will pay an influencer a certain amount of money or give a commission based on your agreement.Leveraging on influences will make you a lot of money and help your business grow fast.
21, WORK PRO-BONO TO BUILD YOUR PROFILE
Another great way is working pro bono to build your portfolio. Working pro-bono means working for free for a few people to add it up to your profile or portfolio to show for what you have done and can do.
You can use the portfolio as a proof that you can provide the service you claim to provide.
When you show the testimonials on what you've done, more people get to trust you and get to buy your services which will make you more money out of it.
 22, HOLIDAY MARKETING
This is basically for e-commerce businesses. You can strategically create business or marketing campaigns for holiday like back-to-school, Easter and other holiday. 
You can specifically target this period of time where you can market and reach more people. At specific holiday period, you can build your campaign and market products or services that are in high demand for the season.
Holiday is always a period that comes once in a season. Do well to optimize your campaign to suit the needs of your audience.
23, OPTIMIZE YOUR WEBSITE FOR SEARCH
Having a website for your business is advisable. If you don't you can get one HERE.
If you have a website you should optimize your website to show on search engine results page.
When people are searching for what you do, your website will show up, people will get to see you and eventually buy from you.
Optimizing your website give you more visibility and is another great way to market your business online in Nigeria in 2021.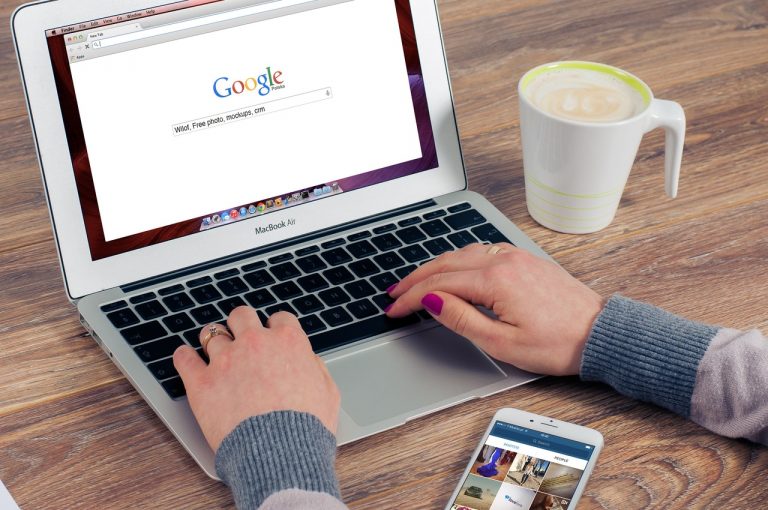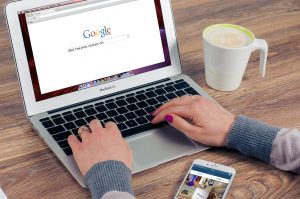 24, CREATE GMB LISTING
GMB means Google My Business. It is actually a local SEO listing. It is a space that allows you to optimize your business for local search. 
For instance, a restaurants in Lekki or on GMB will allow you to show up for searches based for restaurants in lekki and other location near you.
GMB is linked to the map, so it uses the map to give suggestions to location based searches on Google to potential customers.
If you're not on GMB you will not show up on location-based searches. You just have to be on GMB.
25, BUSINESS DIRECTORIES
Business directories are website with authority. You can visit such sites and list your services and what you do. When people make a search, some business directory already have such power and can show up your business
If you are starting your business you can go ahead and search for business directories, you will see a list of business directory you can sign up to and get tractions from this directories. Of all the ways to market your business online in Nigeria in 2021, listing your business in a business directory should not be neglected.
26, POST ON FORUMS
Forums are still great places that houses a lot of people.
You can connect with more people on forum, create content around your product and service on forum and get people to buy from you. Following up with other people's posts on a forum is also encouraged, it will help you connect better to a deeper level.
Over looking at forums will deprive you of the opportunities it holds for your business.
27, BUILD A COMMUNITY
This is very important I would always advise you do this if you are just starting out a business. You should build a broader community around your service. 
Build ready buyers, build people that are following you and ready to buy from you.
Building a community is strategic though not everybody can do this. You have to take your time to understand what it entails and how to do it right else you will be making a mess out of it.
28, CREATE A BROCHURE FOR YOUR SERVICE
This is a handy documents,  a soft copy though. A brochure help people to know all of the service you provide.
When a customer sees a part of your business and reach out to you, instead of narrating all your other business service, you can simply give a brochure.
Your brochure will give them better understanding on the wide range of all the services your business offer. So instead of having you provide only one service they were only aware of, they can get to buy other services you offer as well.
It is very important you do this. Brochure really helps those who know you're in part to get to know you in total.
29, RUN ADS ON FB/GOOGLE
I always advise this as a very good way to market your business online in Nigeria in 2021. If you are starting out, you can run ads and reach a number of people, selling out to as many people as possible. Facebook is a very good platform for advert. It has the potential to reach many people.
Google is a search engine. When you run ads on Google, your website will always show up in related searches.
See effective ways to run Facebook ad and setup Google ad campaign.
How to run effective Facebook ad
How to set up YouTube ad campaign
30, GROW YOUR EMAIL LIST
This is one of the biggest things I often advise. It is very important as a business owner irrespective of what you sell to have a mailing list
Growing an email list is another way to grow your audience via email. You can connect with them via email when launching a new product or service.
You can easily market to them by sending sequences of email. They keep on buying from you over and over again. Your email list will always provide you with return customers.
You can learn how to grow your email list.
You can also set up your email list by using an email service like Autoresponder. An email email service will make things easier from sending email to automatically responding to emails and email actions. Communication is one of the basic ways to market your business online in Nigeria in 2021 and emails are basic ways to to communicate with your audience.
The list of ways to market your business online in Nigeria in 2021 is inexhaustible this is just a few, but you can start with them.