Do you need a  focus page or a stand-alone page? Then you need to create a free landing page.
Are you an online marketer or affiliate marketer looking for how to create a free landing page for affiliate marketing?
You are at the right place. You do not have to worry about how to get this done anymore. In this article, I will be walking you through how to achieve this with few easy steps. 
You can create the best landing page for free page in a few minutes.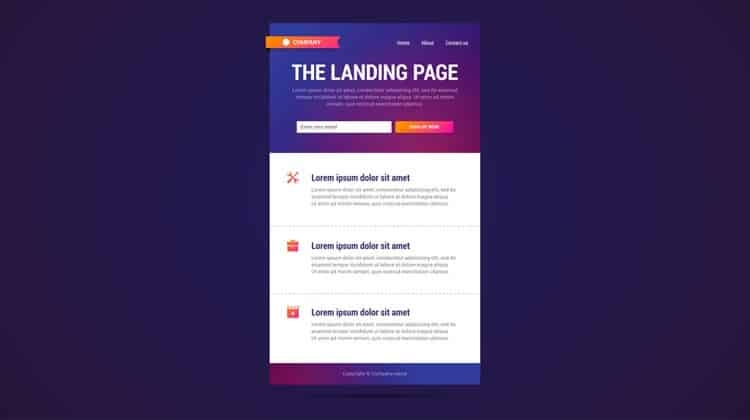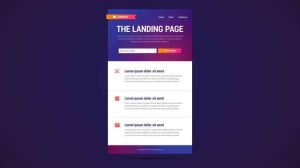 HOW TO CREATE A FREE LANDING PAGE USING SYSTEM.IO
What Is a Landing Page?
A landing page is a focus page or a stand-alone web page for your product or service where you can drive targeted traffic to a page that is specific to the product or service you are selling. 
As an affiliate marketer or online marketer, you must have several products and services you are selling and you need to set up the best landing page for your campaign on a particular product or service. Sending traffic to a particular landing page will be of help to you as it will give focus to your audience on what exactly they are supposed to get and as well cut down distraction..
In this article, will be using a particular tool to create a free landing page. This tool is called system.io.
What is system.io?
System.io is an all in one tool for online marketing. This tool has everything you will need from sales funnel, email marketing, online courses, website builder, marketing automation, affiliate management, basically everything you need to get started in the online space all in one place. 
You will agree that it is cumbersome to manage everything from different places so having it in one place makes it very easy to manage marketing assets and tactics from a single space.
To access system.io click HERE
Let's jump straight into how to create a free landing page with system.io and every nook and cranny you need to understand in order to get your landing page done and generate more income from the online space.
So, let's get started with the steps you need to build a landing page.
Create a Free Landing Page Using System.io
Step 1
The very first thing is to sign up HERE. It is free to sign up. Enter your email address and hit the "Get started for free button"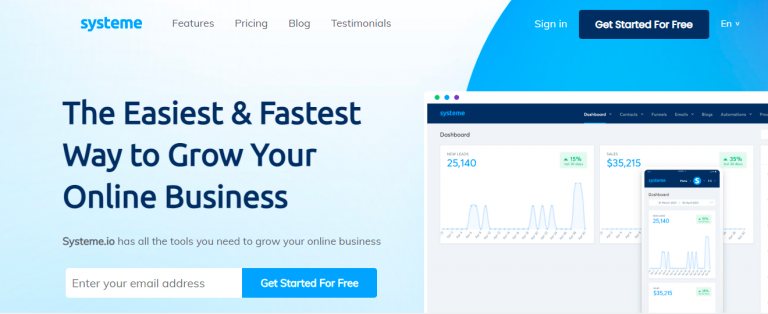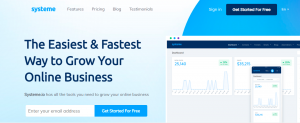 Step 2
You will receive an email address with the log in details to access your account. Confirm your email by clicking the link in the email sent to you.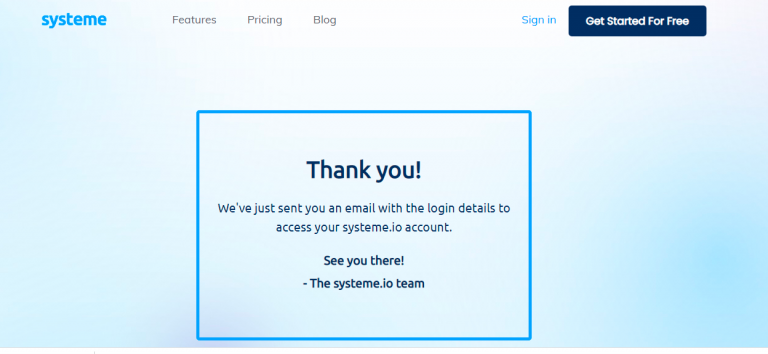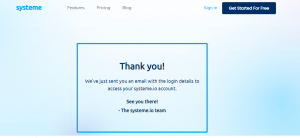 Step 3
Choose your password and click on "Save" to complete the sign up process.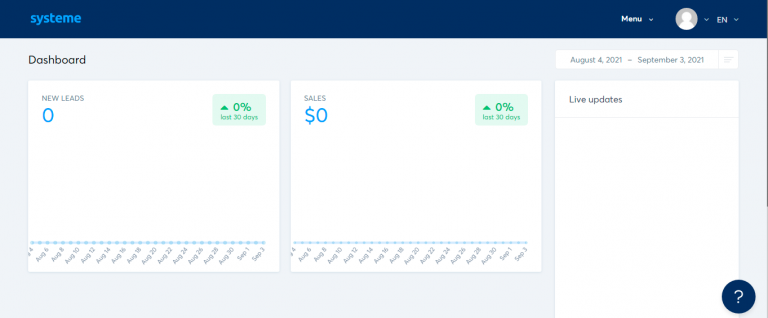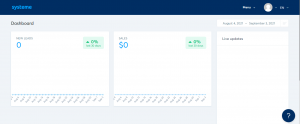 Once this is done you will have access to your account.  The dashboard with the options of everything you will like to do. For the purpose of this learning we want to create a landing page.
Step 4
Go over to funnels in the menu, then click on "Create"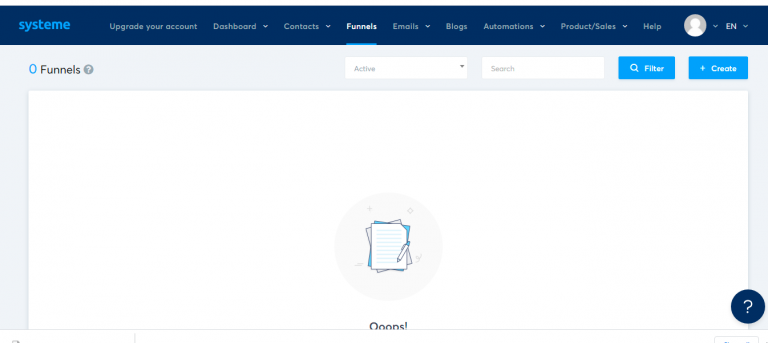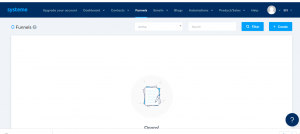 Step 5
Give the funnel a name you want. E.g "Mybooks"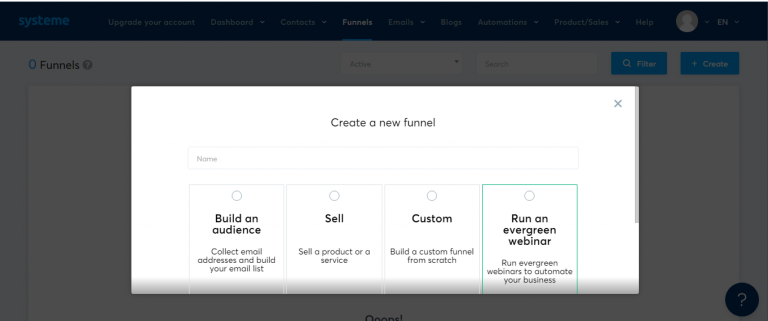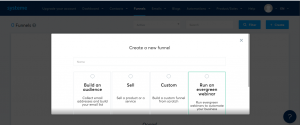 Step 6
After you have given your funnel a name, go ahead and select "Build an audience" then smash on the create button.
Step 7
It will take you automatically over to this particular page below with several template. If you don't really want to stress yourself with building a landing page from scratch or you don't have the design sense to build the landing page, you should use any of the templates. It is ok to start out with a pre-designed landing page and build upon. Choose a template that suits your purpose.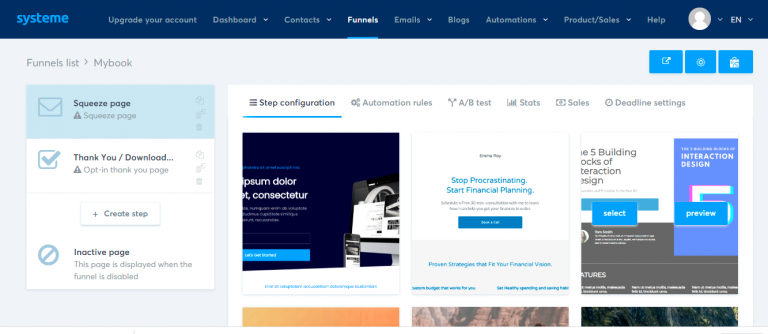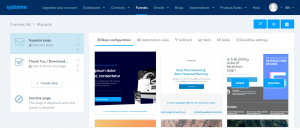 Step 8
On the left hand side, you will see all the elements system.io has. 
You can see the text element, carousel, form, media element, social element and other elements that system.io has. 
On the text element, you can get your text, header text, bullet list and content box. 
Media element allows you to add images, video, audio and carousels. 
The column layout allows you to add two, three, up to four columns, rows and sections depending on the type of design you want to build.
The form section allows you to add input, buttons, check boxes. 
Social element allows you to add social media share buttons and surveys.
There are also other element where you can add count down menu, horizontal lines, rows and FAQs.
Step 9
Once you have this page, you can start editing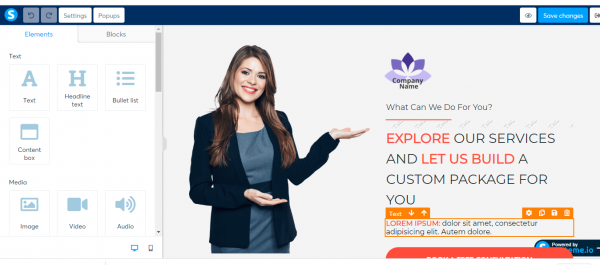 Start editing the landing page to suit your needs.
Step 10
Drag and drop widgets the widget you will need to use.
See this video for detailed editing procedure