The best way to save time on the online space is by using some best free chrome extensions that will help you work faster and smarter.
In this article, I will be sharing with you 21 best Chrome extensions for digital marketer and online marketers. You should also use them as an affiliate marketer.
Chrome has the highest share of users on web browsers. Chrome is also available as a mobile browser which makes it widely used.
There are a few Chrome extensions that act as a plug-in to your Chrome browser and help you automate a lot of things which makes your processes easier and faster.
The aim of this article is to share with you the best free Chrome extensions to help you simplify processes and also make some tasks faster.
As you read through this article, go ahead and install each of the Chrome extensions.
When you do, you will notice just like this image, a series of icons at the top right side. They are Chrome extensions.


21 Best Free Chrome Extensions For Digital Marketers and Creators
Every digital marketer, affiliate marketer, online marketer, what have you? Need a number of Chrome extensions for easy and spedy work flow. Extensions are helpers and you can get a number of them at no cost.
What are the Best Chrome Extensions for Digital Marketers?
1, Whatfonts

Whatfonts is a tool you can use to check the font of a text on any website. For example, if you load up a site and see some text with fonts you want to know about. All you have to do is to hover over the text and you will get to see the font used with the style, width, size, line-height and color.
Just any website or webpage and you will get to see information on the font you admire or wish to know about.
2,Grammarly


Grammarly is a tool that helps simplify your written English language. Most-times as an online marketer, we write a lot on the go. Sometimes, you might make a lot of typos and grammatical errors. 
Grammarly helps you identify errors, simplify and streamline your grammar.
If there is any area where you've made any mistake, Grammarly helps to correct them and you move ahead.
Grammarly is a free tool which also has a paid Plan. To sign up and own an account with Grammarly, click HERE.
Once you have the Chrome extension of Grammarly, whenever you type and wherever you type, Grammarly will correct every spelling error, typos and wrong grammatical construction
3, LastPass


As an online marketer you sign up on a lot of websites and it might be difficult to keep track and remember all the passwords.
LastPass is a tool that helps you secure your password and save them up.
LastPass is like a vault where you store every of the password you have
If you try logging into any website where you already have an account, LastPass will automatically enter your email and password for you to login.
LastPass also helps regenerate passwords. If you are on a website and you don't know what password to use, you can use LastPass to get a password.
4, Awesome Screenshot
This extension helps you take screenshots and also record your desktop screen.
You can use it to make simple and On-The-Go videos to share with people, team and student.
Once you open the extension, you can take screenshots, screen recording. You can input your voice and embed the camera.
5,ColorZilla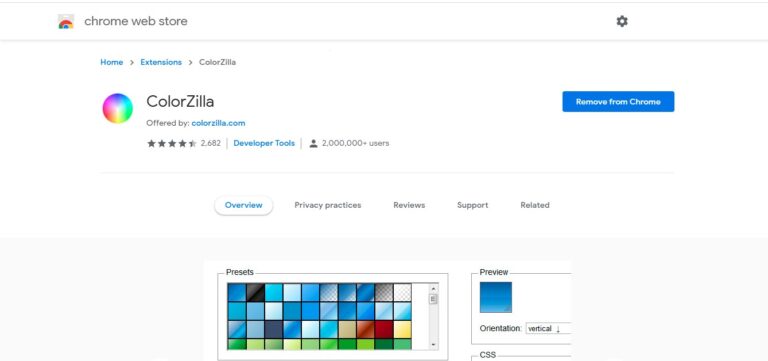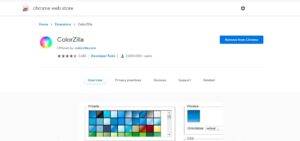 Most times, when you are designing landing pages or simple designs on Canva you will definitely use color.
You might have seen a color that is attractive and cool but you don't know the exact color. 
The hexadecimal code of the color can help you out.
Hexadecimal code is an identity code that is used for any particular color. To use exactly the color, the hexadecimal code of the color will help you achieve that.
ColorZilla is a saver.
To pick any particular color and identify it with the exact hexadecimal code to use, go over to ColorZilla to pick the color picker and copy the hexadecimal code for the color.
6, OneTab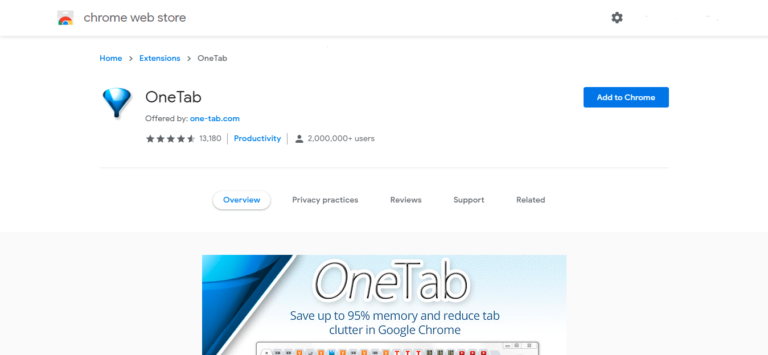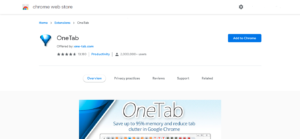 OneTab is one of the tools I use once in a while. 
As an internet marketer while researching online, you open a lot of tabs. The truth is Google Chrome is very heavy.  The more tabs you open, the heavier it becomes and takes up space on your desktop.
You should close many tabs. Opening so many tabs will make your laptop very slow. I use OneTab to collapse every tab I have open so that I can open them in the future.
OneTab saves all the tabs so that you can open them anytime you need them.
7, WP Sniffer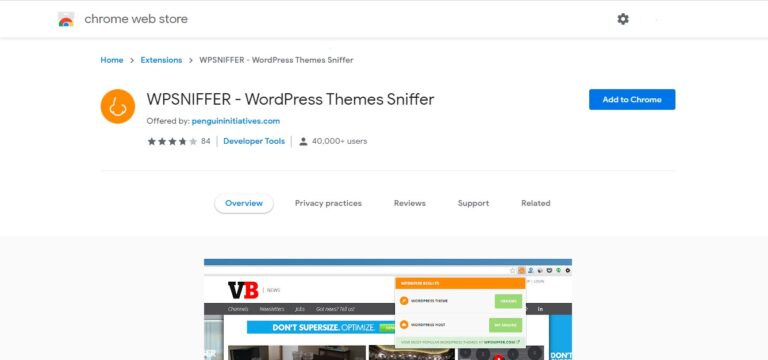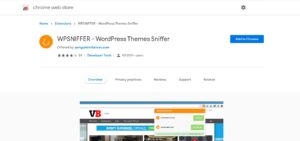 WP Sniffer helps to detect if a website is a WordPress website. Sometimes you might be running some research and you need to know if the website is built on WordPress or not because you want to understand which content management system the website is based on.
WP Sniffer helps you detect that.
8, WhatRuns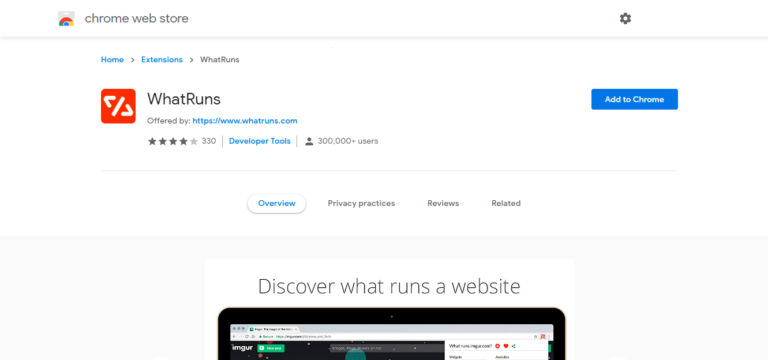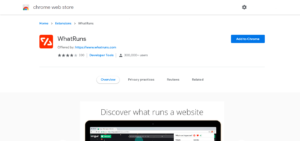 WhatRuns is another extension that I used to check everything that runs on  the website.
Right on the website  you wish to check, go over to WhatRuns and it helps bring out everything that runs the website whether it is built on JavaScript, HTML, what extensions, plug-in that are used on the website.
That way you can pick up the tools used to build a website and replicate the website.
This tool is used for website development and it helps simplify the development processes.
9, Meta SEO Inspector
This Chrome extension helps to conduct research on a particular website.
Whatever website you are viewing, it will help you detect the SEO data including the keyword, meta description and every information on that website.
Using the meta SEO inspector you can see everything your competitor is doing which gives you an edge.
10, TubeBuddy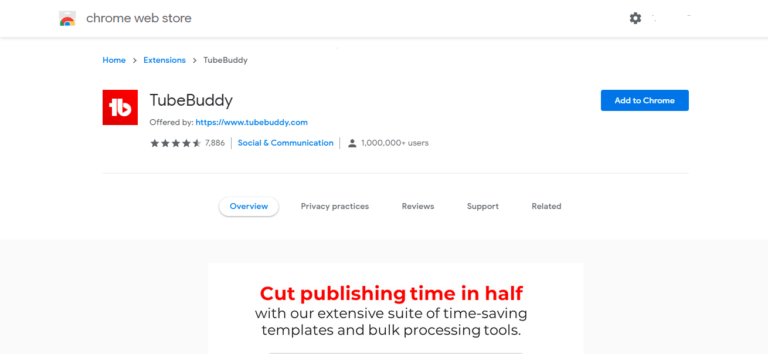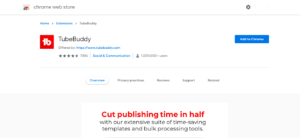 TubeBuddy is one of the Chrome extensions I use for my YouTube channel.
As a YouTuber you can use TubeBuddy to help you with the analysis of several data from your YouTube channel and other YouTube data you need.
Aside from using it for yourself you can also use it to check up the statistics and data of other channels that are on the YouTube platform.
11, Moz.com
Moz is a tool that helps with SEO analysis. You should know about moz.com if you're familiar with SEO.
It's basic task is to give you the SEO data of every website on your Google search page.
as long as you're logged into moz.com and you search for a keyword it gives you the website that ranks on Google search results page.
This tool helps you get data for SEO competitive analysis.
12, Turbo Ad Finder


This Chrome extension shows you ads on Facebook.
Whenever you are on Facebook you will notice a series of ads as well as feed updates on your timeline.
As an online marketer you might just want to study ads on Facebook and see what other people are doing with ads.
By simply turning on Turbo Ad Finder you will see every ad on your timeline without interruption.
That way you can look through every ad on your timeline and study them.
This helps to make better decisions when running ads.
13, Save to Pocket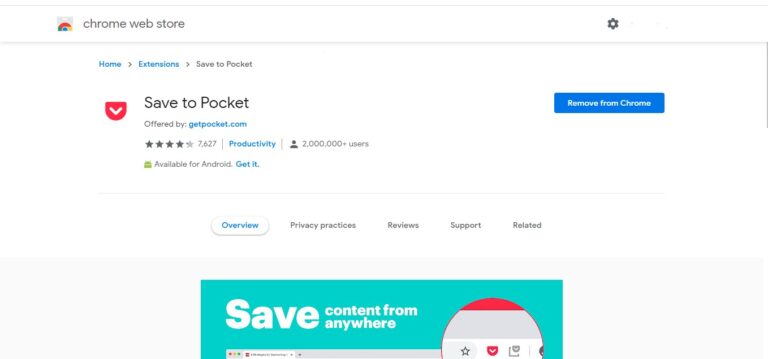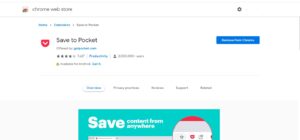 Save to Pocket is a super useful tool. It helps you to store every website that you have visited and wish to revisit at a later time.
For instance, if you visit a website with so much useful information and resources and you do not want to miss out on the website, simply clicking on Save to Pocket saves it and keeps for you to revisit i the future.
you might be running a research and in the process find useful articles. If you do not want to be distracted by the article you can simply save the page to Pocket then later bring up the article and read it again.
14, Zest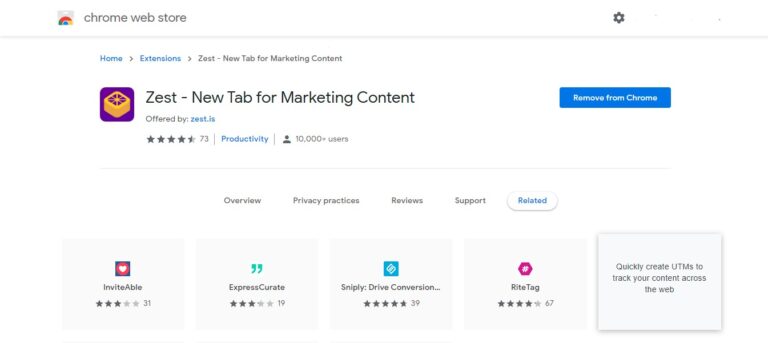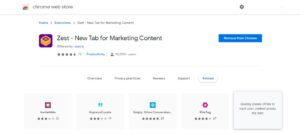 Zest has been a useful tool to me for a long while. Zest helps with providing content information.
This takes over the Chrome screen browser and makes it look like the screen below.
I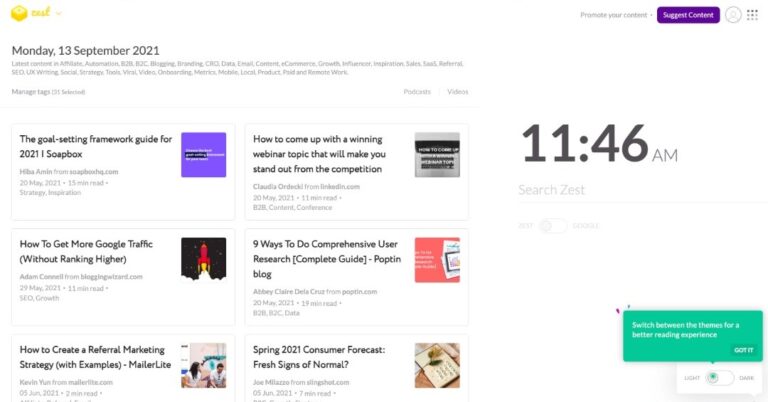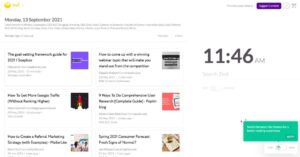 It has the date at the right side of the screen
it allows you to select different topics and issues that you want to get contents about.
it shows the current time and search bar which you can always switch over to Google
The great aspect of Zest is a left-hand section that feeds you with different content from different websites on the topic you selected.
If you want to learn about affiliate marketing and you select affiliate marketing you will be fed with series of affiliate marketing content 
Each time we open up Chrome it refresh
es the content and brings up more content on affiliate marketing.
15, Clipboard History
Clipboard History helps you to save copied information to the clipboard. Whatever name or text copied is automatically saved to clipboard history
Whenever you need it you can revisit everything you copied up to 30 days and retrieve it.
16,Tag Assistant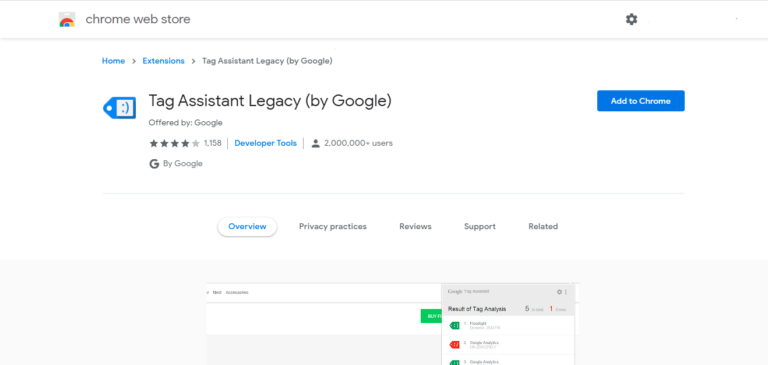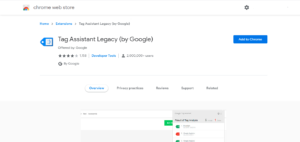 Google tag assistant helps detect tags placed on the website.
Imagine you asked the developer to place a tag on your website and they didn't place it well, using a tag assistant you can check if the tag has been properly placed on the website or not.
17, Copy.ai 


This extension is one of the copywriting tools that I use.
All you need to do is click on the copy.ai extension icon and it opens up by the side. You can go ahead and login and start generating content using simple text.
18, Vid IQ


This is a Chrome extension for YouTubers. If you are a YouTuber and you want to learn or do better keyword research, create better title for your YouTube channel and videos VID IQ will help you out
VID IQ helps you to create better YouTube upload and SEO on videos.
It is similar to what TubeBuddy does.
19, Keyword Everywhere


Keyword Everywhere helps show the world that you can get from a website.
If you are Google and you search for a keyword like "make money online", immediately KeywordEverywhere basically suggests several keywords you could use.
It shows what people are also searching for and long tail keywords that can be used instead of the intended keyboard.
As an online marketer you need keyword everywhere Chrome extension
20, Facebook Pixel Helper
This extension helps to detect if Facebook pixels have been installed in your website or not. Sometimes after installing Facebook PCL you will want to check if it has been installed properly
After installing the Facebook Pixel Helper click on it and it shows if there is a pixel on the website.
You can see that there is Facebook Pixel Helper active and tracking who is currently used in my website.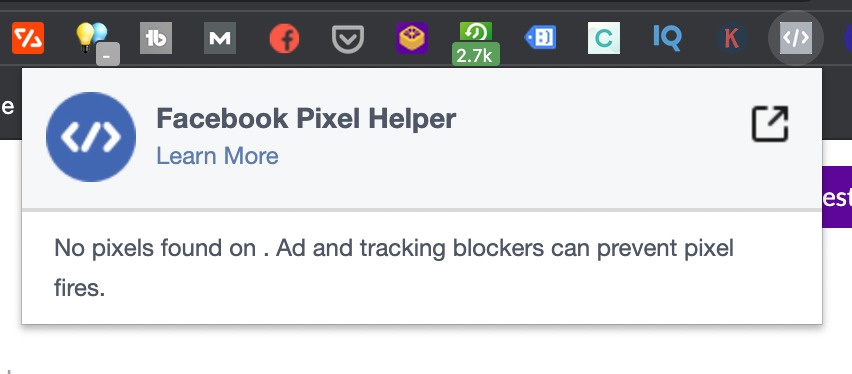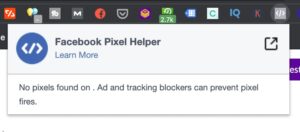 21, SimilarSite
SimilarSites help you to discover new websites like the one you're currently visiting. It helps you discover new websites like the one you are browsing on it's provides website recommendations and more options of sites to browse and enjoy, explore sites for entertainment and grow your business.


21 Best Free Chrome Extensions For Digital Marketers and Creators