In this article, I will share how I sell via email to generate so much money daily
Do you want to make money by sending emails?
If you're an online marketer, this question is for you.
See my revenue of 330,000 Naira sending email in 3 days
Image***
To sell via email you need three things
I have listed in order to help you understand how the process works and everything you should do.
Firstly, you need to get the product. When you know what to sell it will help you to understand what should be on your funnel.
Next, a funnel- which is a structure and system that leads your customer till they buy from you.
You need the traffic to make sales.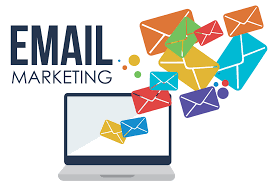 The product can be your own products or an affiliate. An affiliate product is when a product is not yours and you earn a commission for every sale you make. If you do not have a product and you want to make money online, affiliate marketing is the best thing to do.
You can also sell my product. Send an email to me at franklinemmanuel30@gmail.com
After securing your product, the next is to build your funnel.
Your funnel is a customer's journey. The process your customers have to go through from when they get to see you to where they buy from you.
That simple process from A to z is called a funnel.
For funnel creation, I love to use one simple tool that helps me to generate a funnel and autoresponder for my email sequence. I use Getresponse. You can use this particular tool too even as a beginner.
Click HERE to sign up to Getresponse with a 30-day free trial.
Step 1
The first thing to do on Getresponse is to create an email list
To do that, click "list" to create an email list. Name the list and hit "create".


Next, create a landing page for your products.
When creating a landing page you might want to give your audience a freebie as a lead magnet to collect people's information such as email addresses.
To get your freebie for your audience, you can visit Plr websites. Plr websites are private label websites.
Before getting any resource from Plr websites be sure it is in line with your products for instance if you are selling a program on how to grow an Instagram account you will get an eBook with content related to this. This freebie will serve as a lead magnet to get people into your email list.
Freeplrdownload is a website you can visit for this purpose.
Download the eBook download a book cover make some changes and use it as your lead magnet to get people into your email list.
Step 2
Let's get back to creating a landing page on Getresponse.
Click on "create a landing page".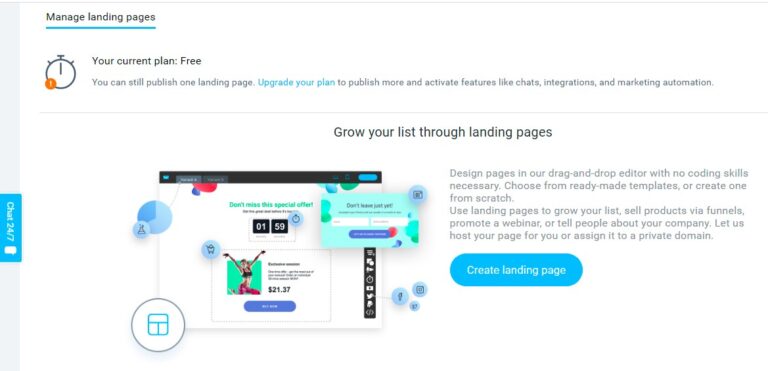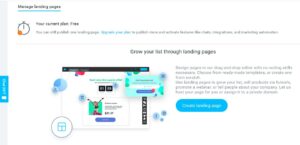 You will see several landing page templates to use. Instead of creating a landing page from scratch use and edit any of the templates to suit your need. 
Design the page for what you need. Add the lead magnet (eBook) you earlier downloaded and probably edited.
Add text to your landing page as a message you want your audience to read which should provoke them to take action submit their email and download the eBook.
Always remember to check what it looks like on a mobile phone and make any adjustments if needed.
You can also design a "thank you" page for your audience. After downloading and submitting their email address.
Never forget you need to link the landing page to the list.
Once you're done you get the link to your landing page and also the link to the list you earlier created.
Next, you publish your landing page. Immediately your landing page is published you will see a link. Copy it and open a new tab to see exactly how it looks.
Step 3
Go back and click on autoresponder then create one for the email list you created.
Click on the new list and create an autoresponder and link it to your list. Set it to deliver the message "as same time as sign up" 
Type in a subject line then the body of the message that includes the book to download.
Step 4
Get traffic from Facebook ad.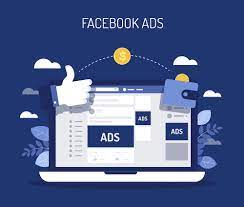 If you don't have an existing list and you are just growing your list the best option to get traffic is by using Facebook ads.
Although it will cost you a little it will increase conversion rates and get a lot of people to obtain to your list. Giving you a great opportunity to sell to more people via email marketing.
To run ads go to Facebook ad manager and select the type of ad you want to run give it a name, campaign name, ad set name, and ad name.
Basically, set up a Facebook ad that will convert.
See this video on how to set up a Facebook ad
These are the steps to make sell via email marketing