Do you want to know how to spy on your competitors Facebook ads?
Facebook ad is one of the easiest ways to get a lot of traffic for your funnel and make money.
There is so much competition online and to beat the competition you need to follow up with the competitors to see exactly what they are doing so you could get above them and make a lot for yourself.
Currently, Facebook rejects and bans and a lot of ad accounts. When you spy on your competitors' Facebook ads, you will see what is working to replicate it to work for you.
Note: Do not copy! Facebook will ban you straight up!
Although, I don't really support competition except for healthy competition. Whatever the case may be, spying on your competitors' ads will help stay on top of your game and also do what is expected by Facebook.
What do you think about competition? Drop a comment on your opinion about competition.
Also what have been your experiences with Facebook ads? Drop a comment to share your experience 
How To Spy On Your Competitors Facebook Ads
One simple way to spy on your competitor is by using the Facebook ads library.
Facebook Ad Library
The Facebook ad library is a repository of all of the advert running on Facebook. You can see all advert running on Facebook. I mean everything.
To get access to Facebook ad library simply search "Facebook ads library" on Google or click here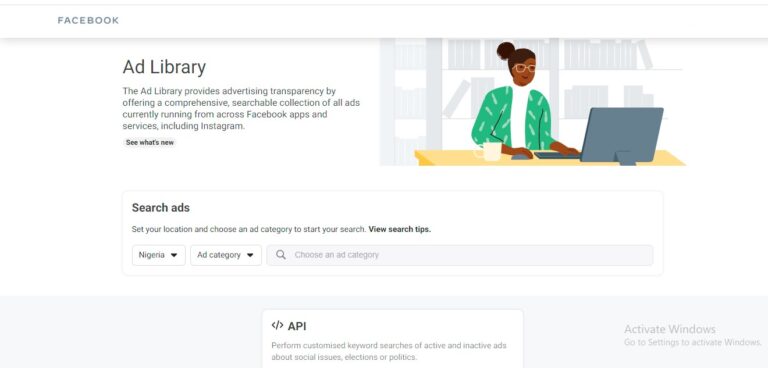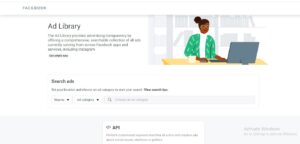 You can see the ad library now.
The ad library provides advertising transparency by offering a comprehensive collection of all ads currently running across the Facebook app and services including Instagram.
There is an option to choose location,  type ad topic, and category to narrow your search
You can also choose to search for a specific company, business, or person's ad by typing the person's name in the search bar.
See my search for Brad Lea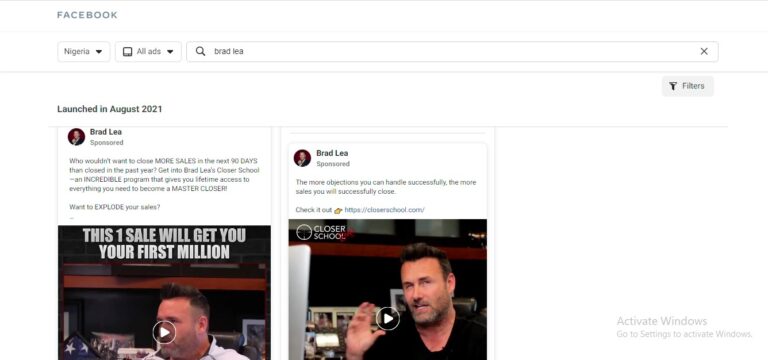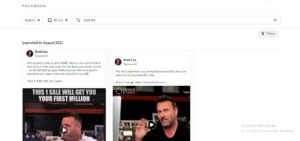 These are all ads he has been running for some time now.
You can search for a key phrase.
On the search bar, you could simply type a phrase you want to search for. Let's search for "affiliate marketing"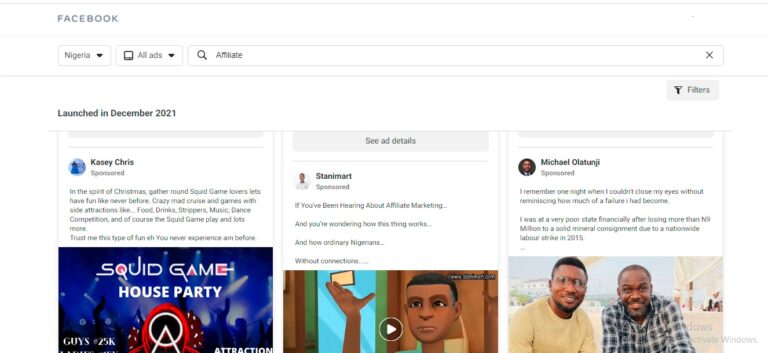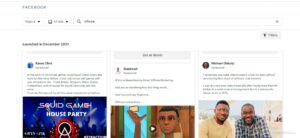 Looking into all of the ads will get insight to do way better than what has been done. 
This is how to spy on your competitors Facebook ads to beat the competition, use it wisely and follow through with their terms and conditions.