Affiliate marketing is one huge way that can make you money online. A lot of people know this but they are starved of secret to increase affiliate sales that will make them massive money. 
As an affiliate marketing, you might be earning, but you can earn more if only you are aware of certain secrets to skyrocket your sales.
In this article, I will be sharing with you how to increase affiliate sales, an affiliate marketing secret that you've never heard before and will help you scale your affiliate marketing business to 7-figures.
This is going to be a full secret exposure. You should read through to the end if you are just a beginner and you just heard about affiliate marketing , or you have been searching for an article that is a full exposure of affiliate marketing secrets.  This is for you if you are just starting out with affiliate marketing or you have been struggling with affiliate marketing. 
Affiliate marketing is very gainful but not so easy. You have to really work as hard as you can in order to generate sales.
Affiliate marketing is still the simplest way to make money online.
Read through to the end!
How To Increase Affiliate Sales – 2 Affiliate Secrets
Firstly let's have an overview of affiliate marketing.
What is Affiliate Marketing
Affiliate marketing is all about selling products you do not own to others who need it as a solution and in the process earn a commission for every sale. It is more of problem solving. In affiliate marketing, when you identify a problem, you proffer a solution and earn. 
You give solutions to problems as an affiliate marketer.
In affiliate marketing, Mr. A has a product which can solve Mr. B's problem. You are Mr. C as an affiliate marketer and Mr. C takes Mr. A's product to Mr. B to solve the problem.
As Mr. C, after getting Mr. B to accept and buy Mr. A's product for his problem, you earn a commission from Mr. A. 
Affiliate marketing is not just about this illustration. It is the easiest and beginner-friendly method to start making money online today. If you are looking for a side hustle, you are a stay at home mum, you are a student and you are looking for ways to make money online, this is exactly what you should do.
This is exactly what so many people out there are currently doing and making money online.
The biggest challenge in affiliate marketing is the fact that there is a very huge competition.
To the  illustration, earlier, there will always be so many Mr. C who are taking a solution to Mr. Bto solve his problem and that is the challenge.
How do you raise your head above this? If there are a hundred of Mr C and you really want to succeed in affiliate marketing then you really need to do something different to generate more sales. 
This is very important that you have to note. The secrets I will be sharing with you right now will help overcome this challenge, increase affiliate sales and make massive sales as an affiliate marketer.
This simple secret can help you move from $0 to $10,000 if you apply it accordingly. 
1, Build A Funnel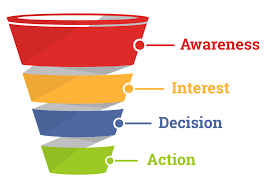 Make sure you build a funnel. Your funnel is a very simple process from when people get to see you, get to know about what you have to offer, till when they get to buy from you. From advert to your landing page, squeeze page, thank you page, mailing list before they can buy from you. 
To increase affiliate sales, your follow up must be very strong through your email follow up sequence because there are a lot of people selling to them. They might not buy immediately when they get to know you because they might not trust you or they have  other engagements and wish to buy at a later time. 
Without proper follow up, you might lose them when they are ready to buy from you. 
Do not leave your prospect. You need to follow them up until they get to buy from you. This is one of the secrets you need to apply if you want to have an edge as an affiliate marketer.
2, Add Bonuses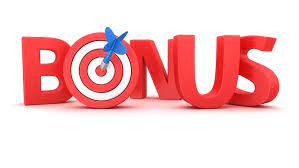 Add a lot of value. Pack a lot of value into your offer. There are a lot of affiliate marketers and they all want to sell to make money online. They run ads and push the products to their audience. 
People may not actually buy because there are other affiliates that are pushing the offer to them. The audience might still be thinking about it and might feel the offer is not really worth the price.  Without a bonus, they will not be provoked to buy from you. So add bonuses to your offer and people will love to purchase your offer.
Whatever bonus you will add to your offer should be related to the product you are pitching. One bonus you can add to your offer is the e-book. 
For instance, if you are an affiliate of a "make money online" product, you should add e-books that will enhance their process. Get good e-books for them from sites that will help them utilize sales and make more money for themselves.
There are several sites that can help you get an e-book to add as a bonus to your offer.
When you are selling a product to your audience, do not just give the product and the price of the product. Aside from the price of the product and the product, let them know that if they buy the product from you that they will be getting certain books that will help them utilize the product they are about to buy as a free gift from you.
Giving bonuses is a huge secret that has helped me to make massive sales up to N1M as an affiliate marketer.
Four Sites To Get Free e-book For Your Offer
All you need to do is to download the books, edit it, add your name and attach it as a bonus.
People will always buy from you when you have more value packed.
To help you increase affiliate sales, I will be organizing a free training. Join the Telegram group for the free training HERE. Share with your friends and community.
$3000 Affiliate Marketing Secrets You Should Know