As you go on in your online marketing journey, you'll realize how much you need a US UK bank account ad the best way to go about this at no cost is by learning how to create a Payoneer account.
Not just for the name of it but for having a swift and easy transaction with international clients.
If you were given an option to create a US/UK account with Payoneer will you jump on it?
Now it's here, a very easy way to create a US/UK bank account and how to collect payments from an international company as a freelancer, affiliate marketer, or any other thing you do online.
Payoneer gives you access to create US, UK, and other currency bank accounts that are available.
This will help you out of issues of not being able to receive international payment. You can use any of these accounts to receive payment easily. 
There is a couple of video in my channel about Payoneer and I get a lot of messages from people not being able to fully optimize Payoneer after joining the platform hence this article.
If you have any issue with Payoneer or you are unable to set up your bank account make sure you read this article to the end.
How To Create A Payoneer Account – Open Payoneer Account
This is the Payoneer website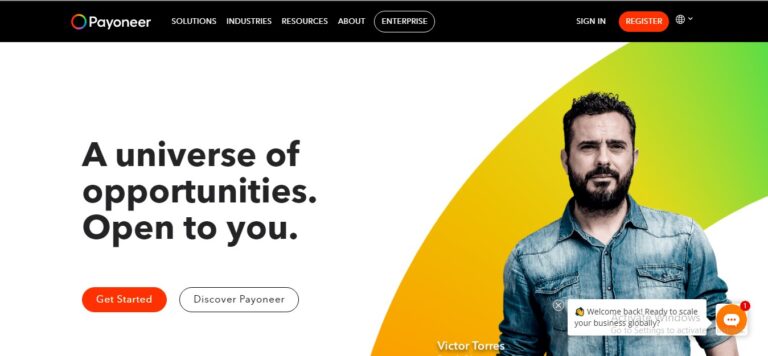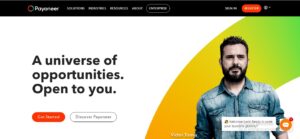 The major thing here is that Payoneer allows you to partner with different e-commerce marketplaces, freelance service providers, affiliate marketing platforms, and many more.
Payoneer allows you to receive payments to a local bank account, USD, Euro, GBP easily.
If you have any of these accounts, Payoneer acts as a bridge to collect international payment then send it to your local bank account.
This solves a lot of problems for those working online but does not have a particular process of collecting payments.
Firstly is Payoneer account signup, click HERE to sign up and earn a $50 bonus.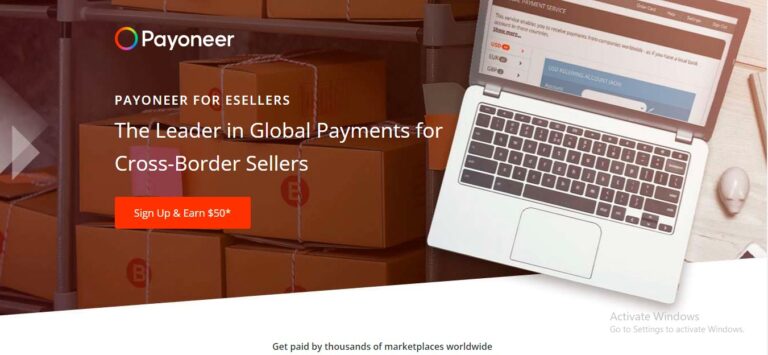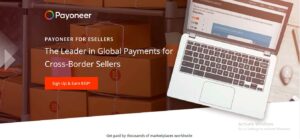 Once you click on the signup button, next you will have to enter all of your details step by step.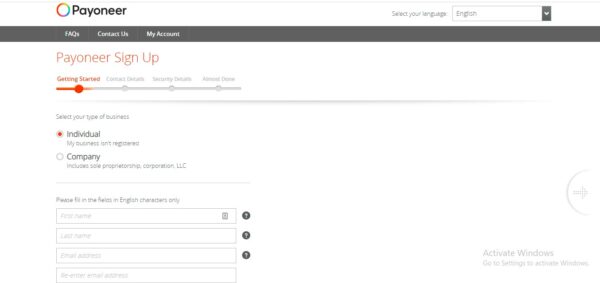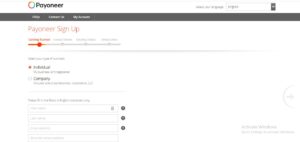 You'd also have to provide your contact details and your phone number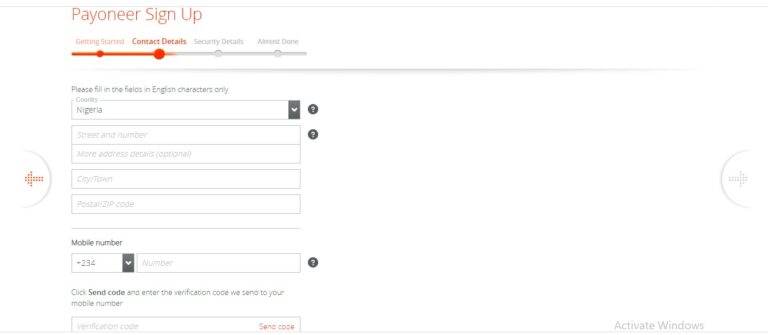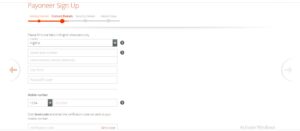 You will get a verification code to confirm your phone number. Enter the code and click on next.
You will be taken to another page to provide your security detail.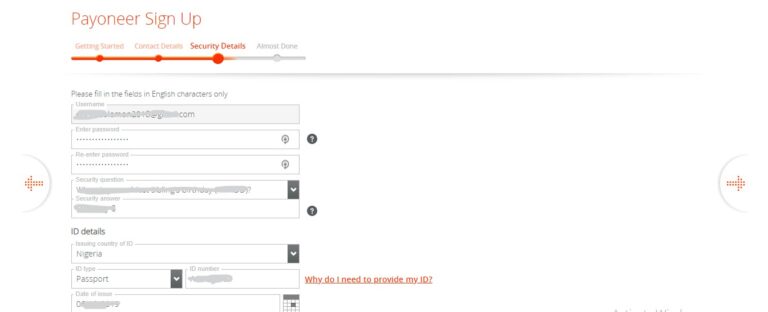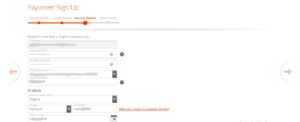 You will need to provide your ID. The options are National ID, driver's license, and passport.
The best option is the passport. I advise you use your passport.
Next, you will have to fill in your personal bank account details
Whenever you receive payment you will withdraw to this account.
Agree to the terms of conditions and pricing fee then submit.
Now, you will have to wait for your application to be reviewed and approved.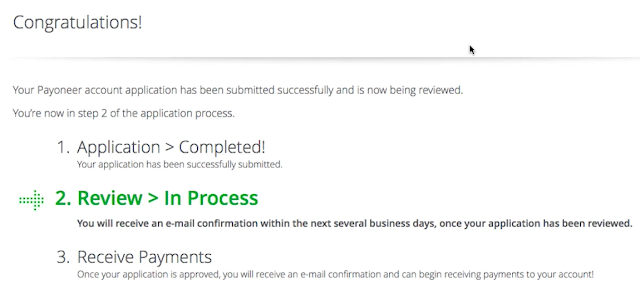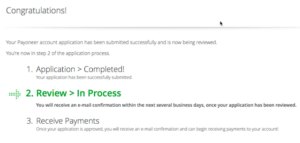 This often takes two to three working days.
Once your account is approved, log in and create different bank accounts to receive payment.
While waiting for approval you will like to turn on your security settings. Those are the two FA for login.
A code will be sent to your Gmail. Confirm using the code.
Hold on for your account to be approved. Once approved you'll be able to create your US/UK bank account for yourself.
If you withdraw from Payoneer international currency to your bank account, the exchange rate to be very low.
The margin is often high. You wouldn't want to let go of this amount.
In this case, people often exchange using exchangers to get their money instead of withdrawing at a lower rate.
You can reach out to an exchanger?
Click here to watch the video on How To Create A Payoneer Account – Open Payoneer Account
How To withdraw money from Payoneer to Nigerian local bank account
On Payoneer, you can have several bank accounts. You can have US, UK, Euro, and other currencies.
This is very good for freelancers and online entrepreneurs in Nigeria. We have a very big issue with receiving payments from international companies and clients.
With Payoneer, it is easier to receive into your US or UK and withdraw straight to your local bank account.
Step 1
Click on "withdraw"
Click on the withdraw underneath the currency you want to withdraw to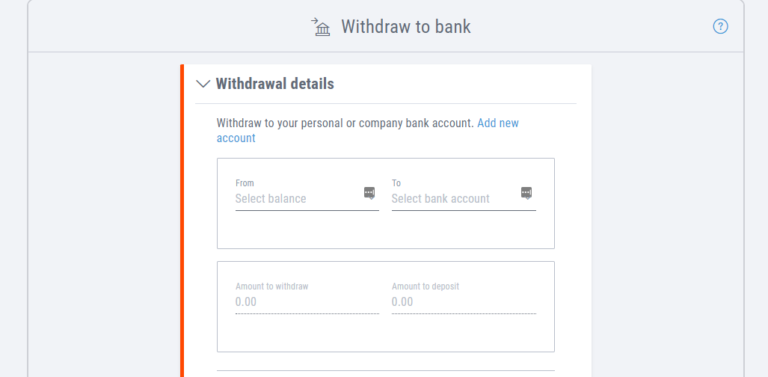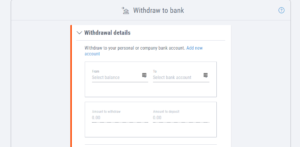 Step 2
Select your bank account
If you have not added your local bank account to this
Go to settings

Go to "bank account"

Add account details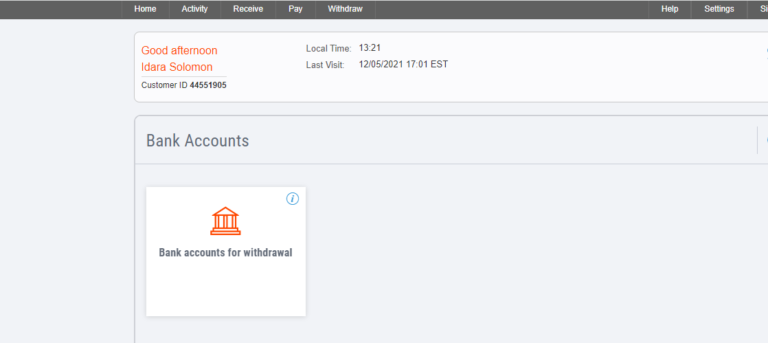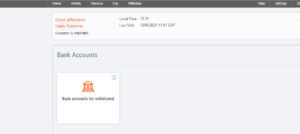 Step 3
Choose the balance and the bank then input the amount you want to withdraw.
It will translate to the equivalent local currency
Step 4
Click on review
Step 5
Click on "withdraw to bank"
You will see the charge to withdraw the money.
Once you click on "withdraw" you will get the message, "your friends are on the way".
You will get the transaction ID and an email for the transaction.
In 2-3 days you'll receive the phone in your local bank account
The sad thing here is that the Payoneer will exchange $1 for 400 Naira which is very low compared to exchange in the black market.
One of the best ways to get an ideal exchange rate is by using an exchanger to get between N450 to N500 for $1.
There are several exchangers out there but some of them are not trusted
Click here to exchange your phone through a trusted exchanger.
Another option is by withdrawing to your domiciliary account if you do not have a domiciliary account you can walk into a bank to get a domiciliary account.