Do you want to set up your Amazon affiliate website? Do you want to learn how to create an Amazon affiliate website in WordPress?
Here in this article, you will learn how to do so in 10 minutes or less.
Amazon is the biggest e-commerce store globally, which means that they have millions and a variety of products and ship to anywhere in the world.
They have created opportunities for affiliate marketers to sell their products and get a commission for each sale they make.
As an affiliate marketer if you can create a system to attract global traffic, then you can get people to buy from anywhere in the world. Amazon ships to them and you make your commission.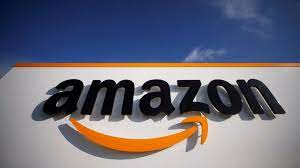 How To Create An Amazon Affiliate Website
Let's go through the step-by-step process to sign up on the Amazon website and create your own website for affiliate marketing.
Step1
Generating organic traffic is one of the easiest ways to sell affiliate products.
This is Amazon's affiliate associates website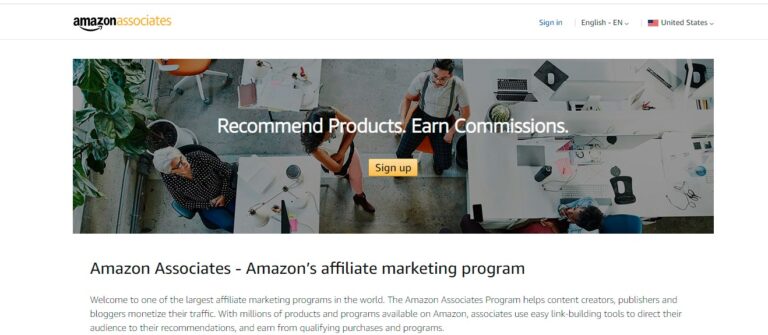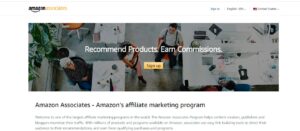 Click HERE to sign up.
On the page, you can see the Amazon associates affiliate program which is the largest affiliate marketing program in the world because Amazon is the biggest e-commerce store. 
What you need to do involves simple steps
Sign up

Recommend product

Make money from any sale
Amazon gives the 10% in associate commission.
In a video on my channel, I discuss affiliate marketing when selling physical and digital products.
Step 2
Scrolling down the page click on sign up.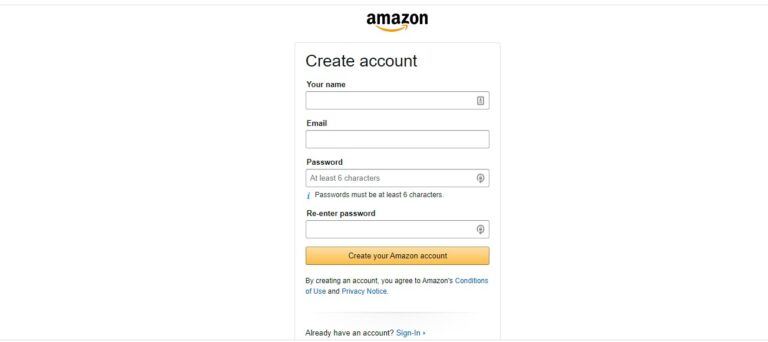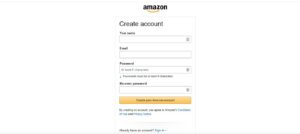 On the signup page, you will have to log in if you have an Amazon account or create an Amazon account if you don't have one. Before you create an amazon affiliate website, you need to sign up first.
To create an account
Enter your details

Confirm by entering OTP sent to your email

Fill in all the required details

Fill up your profile and starts using associates central
Many people I've had some issues on how to get this done from Nigeria. Amazon is open to everybody in all countries and Nigeria has not been blocked from accessing Amazon affiliate programs. I have an account that I opened a few weeks back and I've been using it successfully.
If you are not accepted into the Amazon affiliate program then it's because they are not ok with the details you filled or they do not find you worthy of getting access to the affiliate program.
If you are in good standing there is no reason why you will be declined access. Amazon actually gives you a 180-day window to get visitors or traffic to their affiliate program. If you do not get this traffic within this period, they might cut you off the affiliate program as it implies that if you can't get traffic, you can't get them any sales.
Amazon sells a lot of products. I doubt there is any niche or category of product they do not sell.
Step 3
Next, get your website so you will start getting traffic to your Amazon product, make more sales as an affiliate, and more money for yourself.
Firstly, get your domain and hosting.
How do you get domain names and hosting?
To get a domain name and hosting visit Namecheap. Click HERE to get started.
Follow this guide to get your domain name and hosting using Namecheap >>> See HERE
Do not forget to use the coupon code NEWCOM598. Use it while checking out to get it at a reduced rate.
After purchasing your domain name and hosting the next is to install WordPress.
WordPress is a content management system. you can create your blog and website on WordPress. For blog creation an alternative to WordPress is Blogger.
See how to create a blog with blogger >>> How To Create A Blog With Blogger
Step 4
Next, design the website.
This is what the WordPress backend will look like when you design your full affiliate blog with WordPress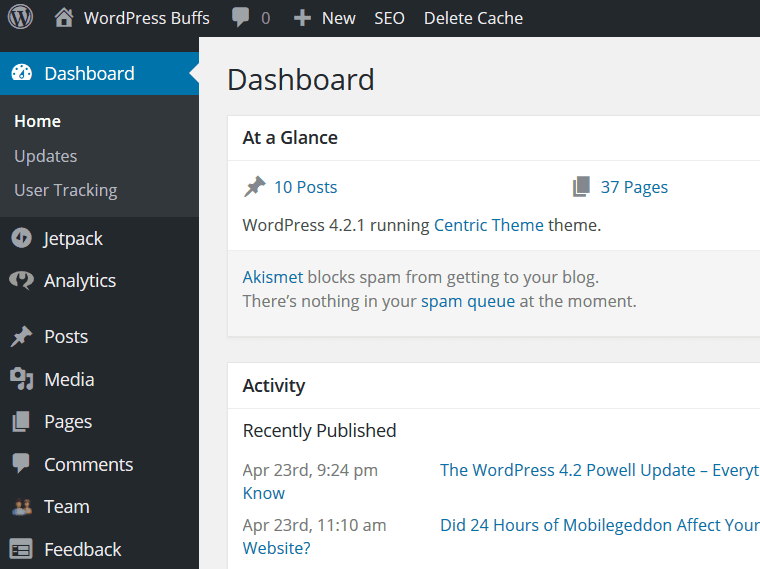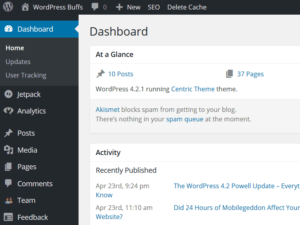 You need to change the appearance of your website to make it fit into what you want.
You will need to install a theme, activate and customize it.
A theme will help you get an appealing blog or website.
See videos to create an Amazon affiliate websites in less than 10 minutes