With the rate of increasing demand for online jobs, the best freelancing websites are the best go-to for an online job.
On a freelancing website, you can get lots of clients daily to render the service you want to do and get paid handsomely. Freelancing is basically a term that refers to people working for themselves on certain websites.
There are certain services you can provide on a freelance website if you have the skill.
See high-paying freelance jobs HERE
In this article, I will share the 8 best freelancing websites to earn daily. I will also share how they work so you can start with any of them as soon as possible
This article is in the form of a list in no particular order with the best as the last.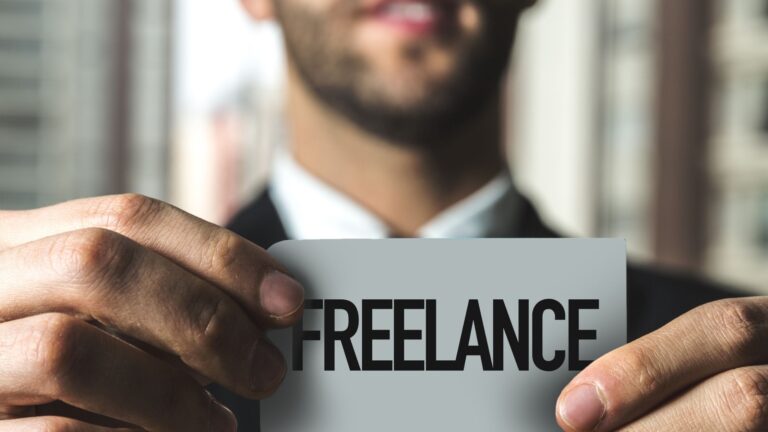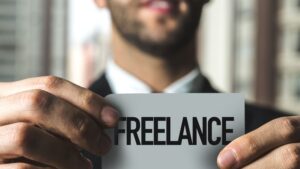 7 BEST FREELANCING WEBSITES TO EARN DOLLARS DAILY
1, Upwork
Upwork is the world's marketplace where people search for great talent, build their businesses and take their careers to the next level.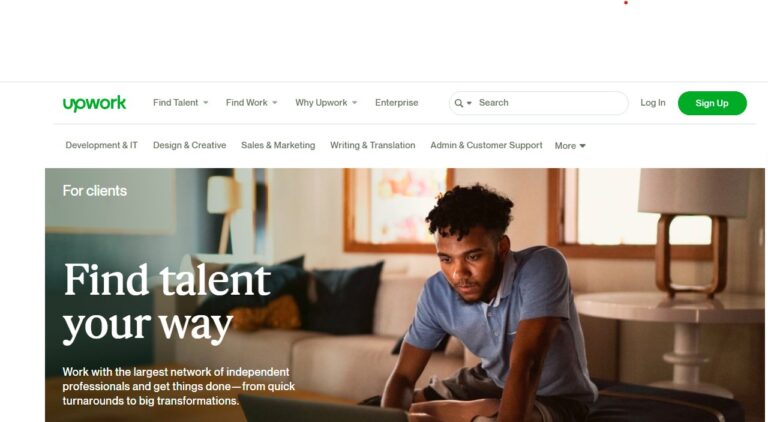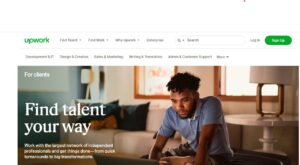 Visiting Upwork, you either find talents or find work. As a freelancer, you'd go to "find work", while clients are those who will use the "find talent" option to get people to do their work for them.
This particular website is a very good website with millions of people searching for jobs and those who need people to do their job.
Some categories on Upwork are development and IT, design and creative, sales and marketing, writing and translation amongst others.
Whatever your skill is, you can register on Upwork, bid for a job then get paid in dollars.
2, Freelancer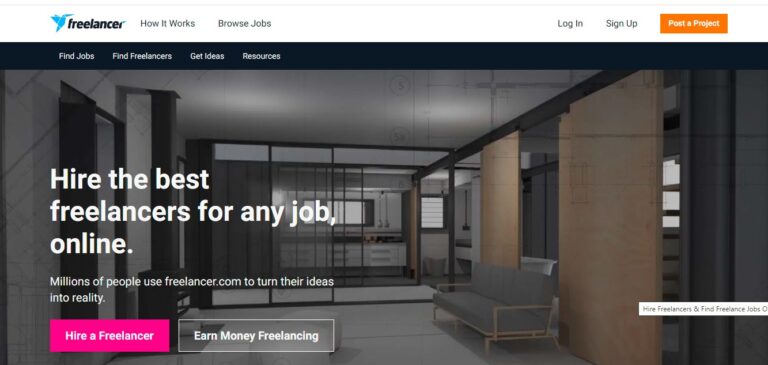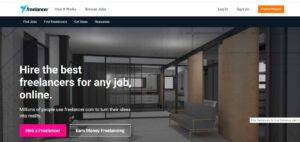 This is another cold space to get hired. On Freelancer, there are four steps for those looking for talent. They post business, choose a freelancer, pay for the job and get the job done.
As a freelancer on this website what you need to do is craft up your portfolio to show your work and credibility. With that people will begin to bid and take your offer. You also need to include your price for the job.
3, Flexjobs
On Flexjobs you can get people to hire you for what you do best.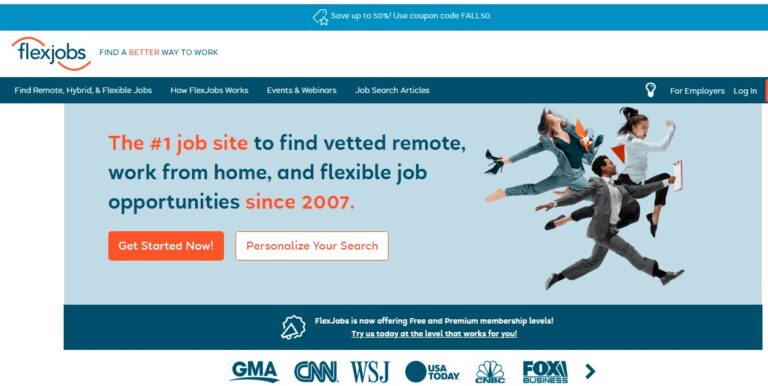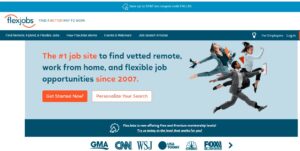 There are several jobs on Flexjobs and you can work 100% remotely.
To get a job on Flexjobs, you have to search based on the keywords common to the service you want to offer.
For instance, searching for the keyword "marketing" will display so many jobs on marketing that you can selectively apply.
Most times on Flexjobs, your educational qualification is not needed. They are more interested in your skills.
Most of the jobs require that you have skills and experience on the job.
4, Guru
You can be hired as a freelancer on Guru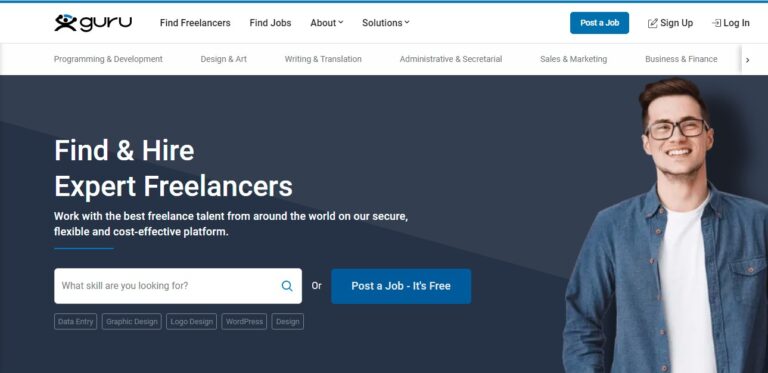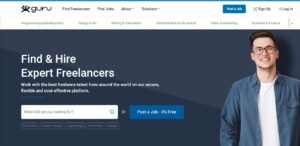 There are several categories here just like every other freelancing website, from programming and development, design and art, writing and translation, administration, and many more.
Business owners who want to hire a freelancer will pick from the posted jobs on Guru.
As a freelancer, all you need to do is to create your profile and gig so business owners can reach out to you.
5, Toptal
Toptal is a huge freelancing space for freelancers.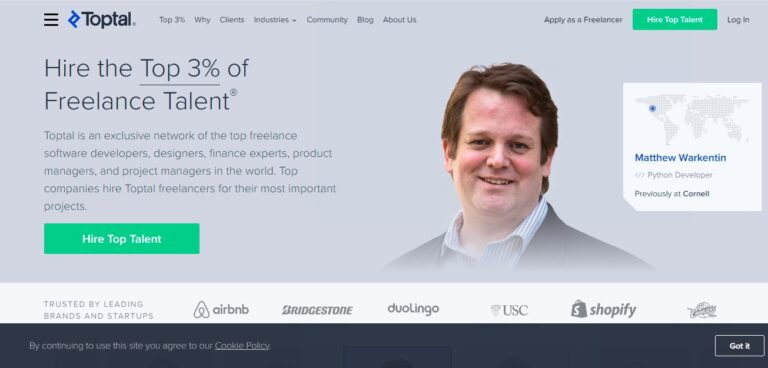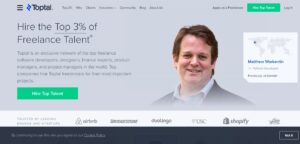 I remember when I tried signing up for this website. My application was rejected not because I wasn't good enough but because they have standards.
Toptal needs people with high-rated experience. They vet every applicant strictly to ensure they are fit for the job.
If you are experienced and have the skills, you can put up your portfolio and your application will be accepted
This website is not as popular as others but it is a good place to get people with real talent and experience.
6, PeoplePerHour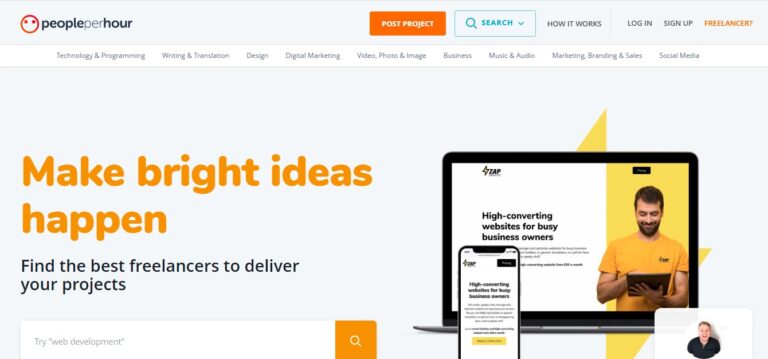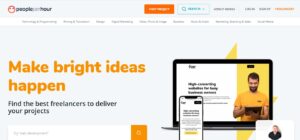 People-per-hour is just like other freelancing websites but not as strict as Toptal and Guru.
Popular categories on PeoplePerHour are content writing, SEO, website development, logo design, voice-over, illustration and drawing, social media strategy, and many more.
Assuming you are a content writer, you can get a job on people per hour without all the strict processes.
7, Fiverr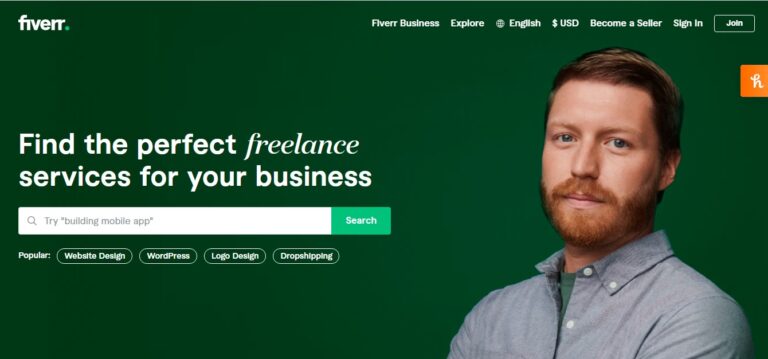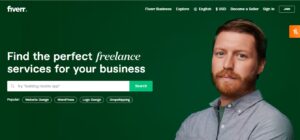 This is one of the biggest and most popular freelancing websites.
Fiverr has helped so many people get started with freelancing. It is one of the best freelance sites for beginners. All you need to do here is to set up your profile and upload gigs.
If you have a skill, you can pitch your gig on Fiverr.
There are also several things you can do on Fiverr even though you have no skills like removing background from images, editing simple videos, and creating templates.
8, Weworkremotely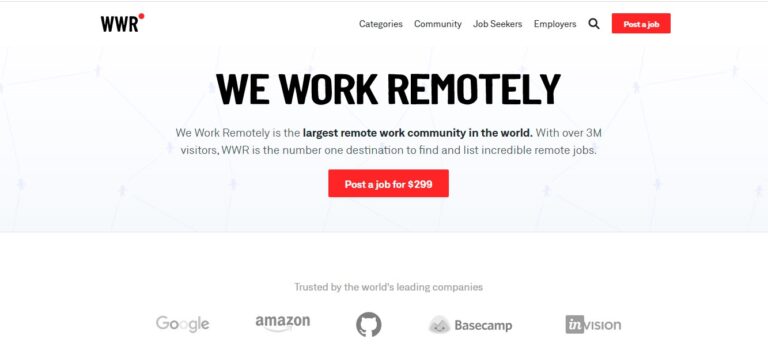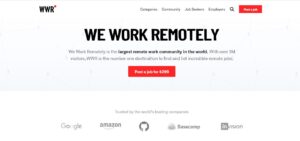 Yeah! Just as the name implies, people get to hire you to work remotely from anywhere in the world.
There are several roles on Weworkremotely for you to do.
This company here is looking for a great marketer to join the marketing team. The job specification, responsibility, qualification is included in the job. Anyone who is interested in the job would have to apply for the position.
Companies on Weworkremotely pay well but you have to dedicate your time and skill to get the job done.
Working with any of these companies is also an opportunity for you if you want to leave the country. They sometimes have events and can fly you down to their country for the event.
How Do Freelancing Websites Work?
Freelancing websites are basically made up of two sides.
The first is where people have to upload their gigs or skill to get business owners who are looking for talent. This is peculiar to Fiverr and Peopleperhour.
The second is where business owners upload what they want; the job and skills they need for their business then a freelancer applies.
How Do You Choose The Best Freelancing Websites?
Before you hoop into any freelance website you have to consider certain things.
Pricing and service fees

Freelance categories offered

The volume of opportunities available

Site popularity

Payment protection
This will help you make a good choice of the best freelance websites for you.