Email Marketing is one aspect of your marketing you can't and shouldn't miss out on. It helps you to nurture and build a good relationship with your audience then make more sales.
Here, we'll be talking about the 5 best email marketing automation tools to start using as a beginner.
You must have heard of this saying, "the money is in the list". That is absolutely true. Let me shed more light on this saying.
This saying is based on the fact that you will make more money when you build an email list, nurture the list, and sell to that list. 
This process is how a lot of marketers make so much money online. If you can grow your list and nurture it, then sell your products to them, there is a high tendency to generate more sales for yourself.
5 Best Email Marketing Automation Tools
If you are eager to get your business off the ground using a cost-effective marketing form then email marketing should be one of your first dives. Follow through to the end.
What Are The Best Email Marketing Tools
1, Mailchimp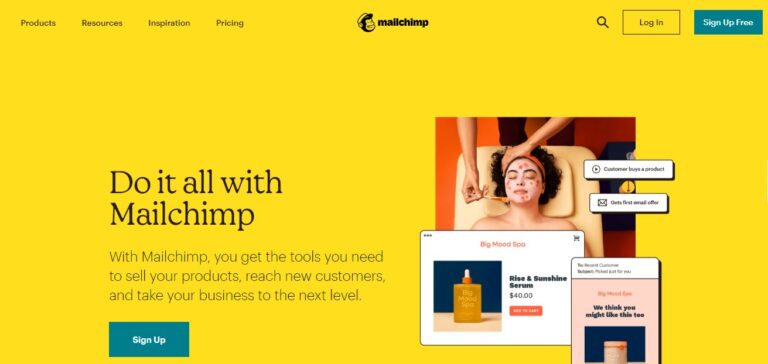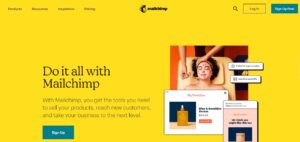 MailChimp is a tool I call the beginner first love for email marketing. This is because most people who are starting out with email marketing want to jump on MailChimp first. It is beginner-friendly with an intuitive design of many colors that makes it interactive.
MailChimp also has flexible pricing starting from $0 with access to 2000 subscribers for free. Once you have up to  2,000 subscribers on your email list, you will have to move to the first plan which is $9.99 for an extra of 500 subscribers which makes your list up to 2500. This will also give you access to more features like email templates, A-B testing, and more. The next plan is the $14.99 where you have access to features that are more advanced.
I used MailChimp when I started out to grow my email subscribers to 2000 in 7 days. I had to upgrade to a paid plan after 7 days. 
In email marketing, automation is one thing you will love to do. MailChimp didn't give me what I wanted for automation so I moved to Moosend.
2, Moosend
This is another great email marketing platform for your business. Using Moosend, you can build a smart email marketing campaign to drive results.
Moosend has the drag-and-drop editor and analytics A-B testing, segmentation, and many other options.


They also have an email automation template website and user tracking with advanced reporting.
Moosend in comparison to MailChimp is quite easier to navigate through the platform.
Moosend has a free plan where you have access to unlimited emails unlike MailChimp with just 2,000 emails.
You can also use the sign-up form and analytics for your mail. The free plan does not support landing pages, priority support, and team members until jump on the next plan which is the Pro plan
I used Moosend for a while till I heard about the next tool…
3, Flodesk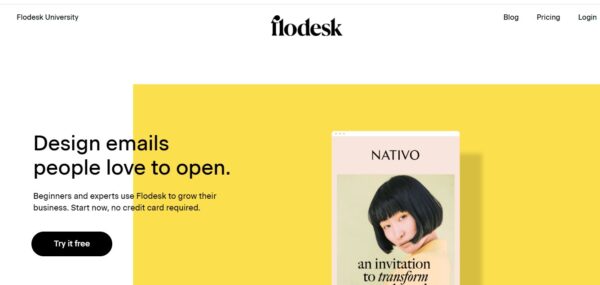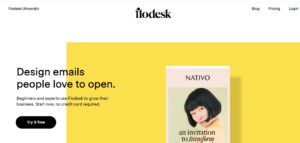 On Flodesk, everything is unlimited. Unlimited emails, unlimited pages, and more. You pay a one-time payment and get everything unlimited.
If you are looking at growing your email list and getting access to all the emailing features, Flodesk is one of the tools you will want to use.
On Flodesk, there are several email templates you can pick and customize to suit your needs using simple drag-and-drop and edit features.
One issue I had with Flodesk was the difficulty of integrating with other tools like Elementor so I didn't use this tool for long.
4, Getresponse
Getresponse finally became the love of my life when it comes to email marketing. I found everything I wanted on this tool.
Getresponse is not only an email marketing tool but also an automation tool for marketing.
This makes it better than the first three tools I have listed. On Getresponse, you can do a whole lot of things.
Email marketing

Website building

Marketing automation and

Building conversion funnels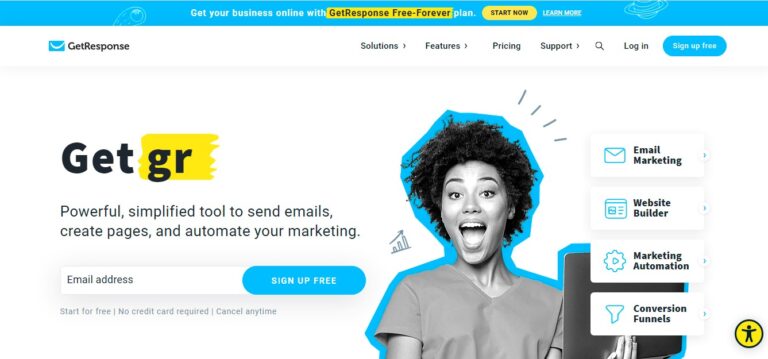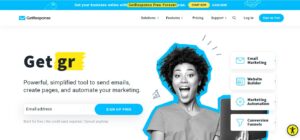 You can grow your audience, engage with customers, sell your knowledge, boost online sales, and many more.
Some other email marketing tools restrict certain activities especially for affiliate marketers but Getresponse does not have such restrictions.
Getresponse has so many features that can help you with push notification, live charts, landing pages, webinars sign-up form, and integrating with a paid advert.
Getresponse is not free but it is affordable. Their plan starts from $15/month with the basic feature you can start with. The plus plan goes at $49 with access to more features.
If you are an online marketer or affiliate marketer I recommend Getresponse if you want to integrate automation and tools to your website or landing page.
I have made a couple of videos and Getresponse on my YouTube channel you should check them out.
Get response can get to work for you without your involvement and that is the beauty of automation.
5, Birdsend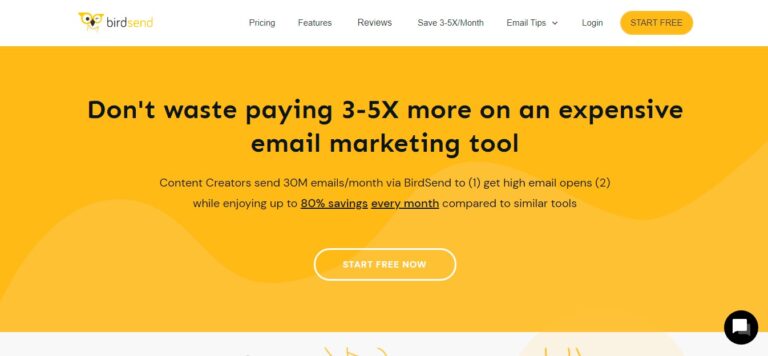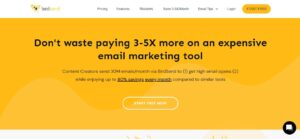 Birdsend is a new phone so I just found I just started using this tool to test it out.
I found it useful when it comes to marketing.
Birssend has a free plan you can start with. The free plan is a 14-day free trial with access to paid plan starting from $9 per month for 1000 contacts.
Integration for Birdsend is a little bit straightforward. You can easily integrate Birdsend into your landing page builder.
Birdsend has a very cool design for phones. You can easily create a form and design it to fit into what you want.
On Birdsend you can also configure the mission for email Marketing.
As an alternative to Getresponse, you can use Birdsend.
As an online marketer if you want to make lots of money then you have to figure out a way to make tools work for you 
Use any of the tools in this article to make email marketing easy for you.