Have you ever thought of how to make money on YouTube channel?
Do you know that there are other ways to make money from YouTube aside from the YouTube partnership program?
In this article, I'll be sharing three ways to make money on YouTube without a YouTube partnership program.
For you to be part of the YouTube program where YouTube gets to pay you for the number of views and ads on your channel, you have to hit 1000 subscribers and 4000 watch hours in the past 12 months. 
Trust me most creators have been struggling to meet up the requirements.
Sometimes, even when they hit 1000 subscribers they still find it hard to hit 4000 watch hours.
Because of this, they feel they can't make money from YouTube. 
YouTube is a very huge space. You can create content that will be shown to people who are not subscribed to your channel. There is huge potential for making money at any time.
This is exactly what I want to share with you in this article today so you don't just rely on YouTube Adsense but also start making money for yourself while you grow your channel.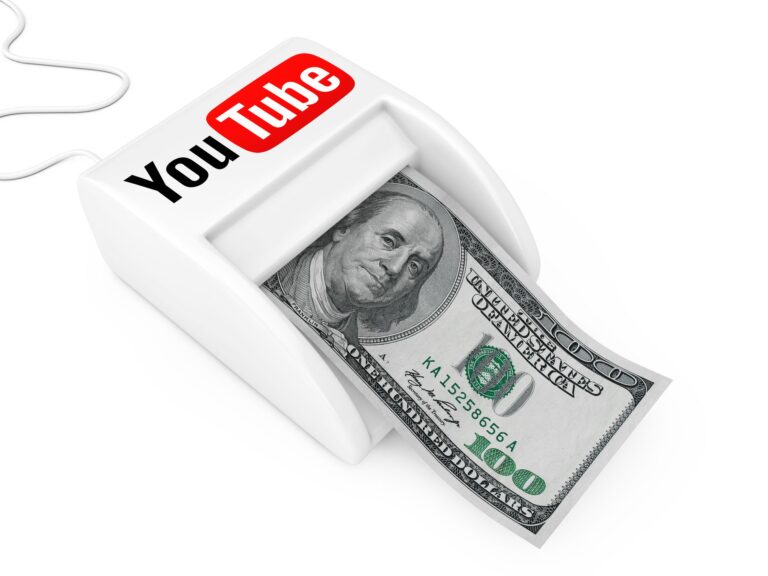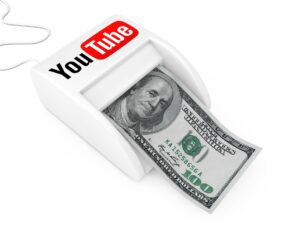 3 Ways To Make Money On YouTube Without YouTube Partnership Program
1, Driving traffic to your blog or the product page
As earlier said, you can create content to reach so many people including those who do not subscribe to your channel.
This means that on each video you create, you can drive the traffic to your blog and product pages and make money from there.
Let's assume you have a blog that has Google Adsense activated already or you are currently running an ad on the blog.
It is quite easy and straightforward. All you have to do is to figure out ways to drive traffic from your YouTube channel to the blog.
There are quite a number of media channels that have blogs. When they create YouTube channels, they don't really get traction very fast. This is one big thing for you.
All you need to do is drive traffic from the video you are creating using the description section of every video by including links to your blog and products page.
Whenever people watch your video, they often read the description section. That is where they get to click.
Video content around this could be you introducing yourself or businesses or even a behind the scene video to channel traffic to another place.
This was what I did when I started out on YouTube. At that time, I had not hit the required hour and subscribers. So, I channel people from my channel to my blog and make a lot of money at that time.
2, Selling Your Own Digital Product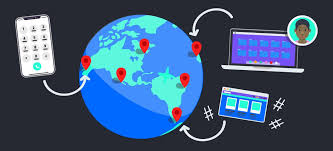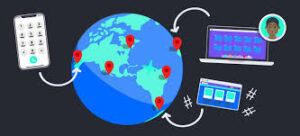 Sure you know information products are a big thing right now.
As of today, if you want to make money online, it is either you are selling a product or service.
Whatever thing you do on the internet, sell information products that will take people from point A to point B. 
You can create an information product around some topic you're already familiar with; a skill, expertise, or experience.
You can drive traffic to your product. Your product can be an E-book, digital course, service, consultation, and many more.
The major focus here is that you have a product that can transform people. This happens from the YouTube channel to your product page.
It is as simple as the very first and all you need is to create an in-depth video that will give people insight and provoke them. Then you can leave the link in the video description to make a purchase for the product.
3, Affiliate Marketing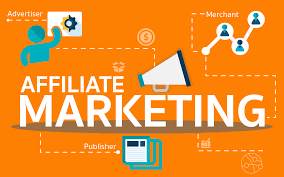 This is one of the easiest and fastest ways to make money online today.
If anyone walks up to you to ask what online business model to start right away, I'll recommend affiliate marketing.
It helps you bypass a lot of hurdles in starting your online business because most of what you need has already been created for you. 
Affiliate marketing is simply selling other people's products and making commissions from them.
See best affiliate marketing niche
The truth is that when I started a YouTube channel, I actually had to figure out ways to drive my traffic from my YouTube down to my affiliate product.
I Couldn't really create my product at that time, so I researched the product that was working and linked to them from my YouTube videos. 
There are a lot of opportunities here for you to venture into and start making a lot of money for yourself.
Affiliate marketing is a big thing now. It is the top on the list of best ways to make money on YouTube. YouTube serves as a traffic source for your product. 
If you have a YouTube channel and you've been made to believe that until you join the YouTube partnership you can't make any money, it is not true! 
You can use any of these tips, implement them into your channel and start making money today.
To join my affiliate program, an affiliate course and mentorship program where I will grind and give you insight on how to get started and scale, click HERE to join now.
Most of my students are really making a lot from affiliate marketing and you too can be next if you join the Affiliate Accelerator Program
Join HERE now
3 Ways To Make Money On YouTube Without YouTube Partnership Program