Today, we will be talking about the best ways to receive international payments in Nigeria from business partners, clients, friends, and family. Yes, I've been talking on my channel on seven-figure online business on the internet.
 It's 2021 and if you are not really making money online today, then it's like you're still living under the rock. It's one thing to master how to make money online, and another to be able to get clients. When you eventually scale through, get clients and it's time to receive international payments in Nigeria or other African countries, you begin to have a lot of issues.
Yes, it's a big problem, and this is the same challenge in Ghana and some other African countries because payment gateways actually blacklisted African countries from using their application.
It becomes very tough if you have a client in the US or the UK when they want to make payment for your services. You cannot just receive it, it's awkward and I know how bad it can be.
That is why in this article, I decided to compile gateways on how to receive international payment in Nigeria and other African countries so you can easily get through this.
This way, it is easier for you to continue delivering your services to these guys outside the country.
So, as I said, this is something that has happened to me before. I receive international payments from outside the country. I do this all the time. I receive payment in dollars and I keep delivering my services and collect my dollars in exchange.
Yeah, it's way better. It pays more as a result of the rise in the dollar exchange rate. This article is for you if you are 
Blogger

A freelancer,

Drop-shipper,

Copywriter

Programmer
and generally, anyone who service you provide online
These gateways I will be discussing in this article will help you.
I know you might have been receiving international demands right? How do you currently receive payment from your international clients? Tell us in the comment section below.
 So, what are the best ways to receive international payments in Nigeria in 2021 from international clients?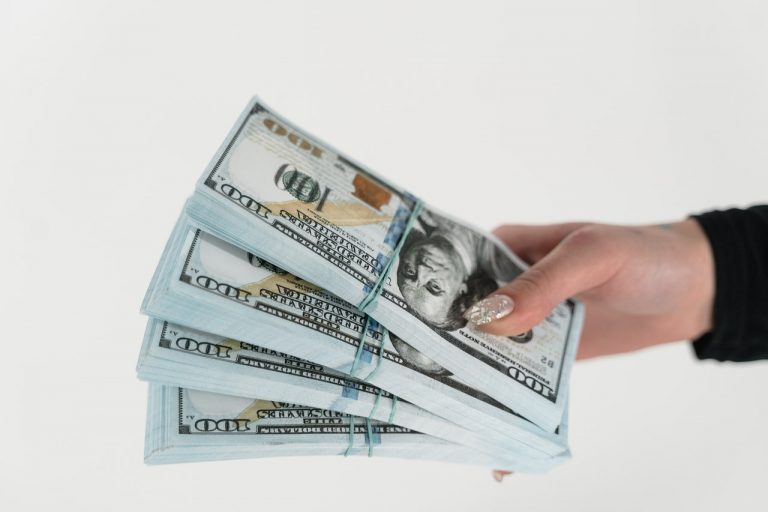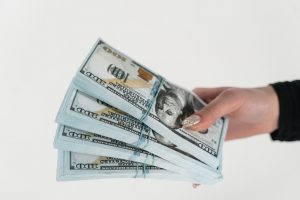 5 BEST WAYS TO RECEIVE INTERNATIONAL PAYMENTS IN NIGERIA- HOW TO RECEIVE PAYMENTS FROM US/UK
1,DOMICILIARY ACCOUNTS
Domiciliary accounts are bank accounts created for the purpose of saving foreign currency. USD, EUR, POUNDS accounts are all domiciliary accounts. You can easily walk into a bank and create any of these account by explaining your request on the account you wish to create
After filling the form and your domiciliary account is set up, the sender would require certain details to successfully send the money. They will need details such as
Your account name

Account number

Bank name

Bank address

Your bank swift code and routing number
When the money has been sent, you will visit the bank and fill out the form given to you by the teller who oversees foreign transactions
A very good example is someone who usually receive international payments from Google AdSense, they pay through domiciliary account and sometimes, local bank account in Naira. Though, it is best to receive payment in a domiciliary account as their exchange rate might not be updated.
You can also receive international payments to your domiciliary account from your business partners, family and friends.
2, WORLD REMIT
World remit is also another way you can receive money from your clients abroad. You can receive money from Switzerland, Australia and various countries of the world using World Remit. You can receive money directly to your Naira account through World Remit. 
It does not take more than 30minutes to receive an alert. 
To receive money via World Remit, you will have to provide the following information to the sender
Account name

First name and surname

Your NUBAN number

Bank name
World Remi is quite easy and smooth. A number of people use world remit and can testify to the swift process.
Although, some people complain of being unable to send money from Nigeria to foreign countries via World Remit but you can receive from someone in international countries who have signed up to World Remit.
3, PAYONEER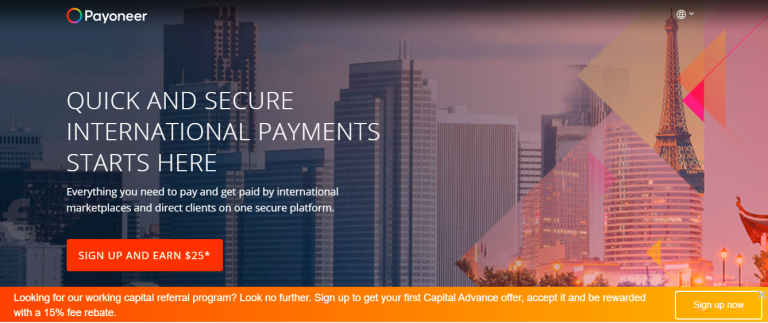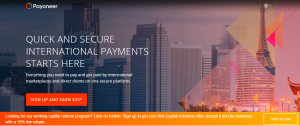 Payoneer has saved a whole lot of people on the internet today. It is one website that has given everyone access to international payment on a large scale especially for freelancers and everyone who receives payment online.
Payoneer allows you to have a UK, US, Canadian, Japanese, and accounts from different countries in the world. This means that you can receive money in several currencies in the world.
Payoneer is quite cool and easy. See a video on how you can send and receive money via payoneer in this video below
Yes! With Payoneer, you can receive and send money globally.
Opening an account with Payoneer is usually quite easy.
4,PAYSTACK
Paystack is one of the indigenous payment gateway. It is a great development that an indigenous platform like this can be used to receive international payment. 
Paystack is available to use when you completely set up the account. Once the setup is complete, you can check an option to allow you to receive international payment.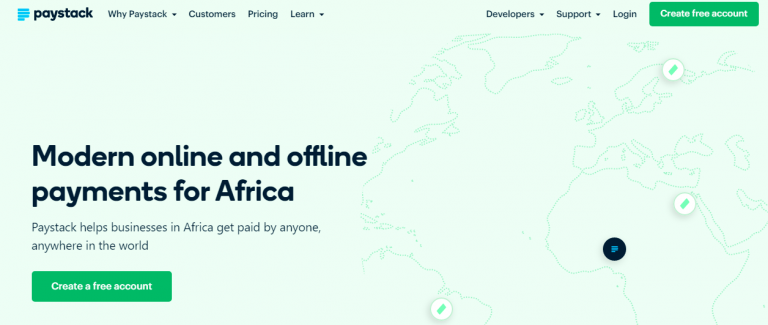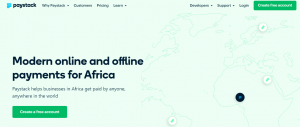 To receive money on Paystack, you will have to send your Paystack payment link to the sender or client then they pay via their card on Paystack. You will receive it in your Paystack account and if you have your domiciliary account plugged into Paystack, you will be paid directly to you domiciliary account.
Paystack is quite a cool and simple international payment gateway.
5, FLUTTERWAVE
Flutterwave is similar to what Paystack does. You sign up and it allows you to receive international payment after you have checked all of the processes required of you and verifications.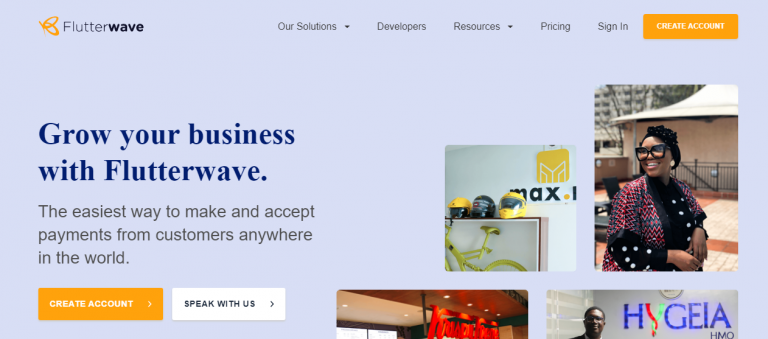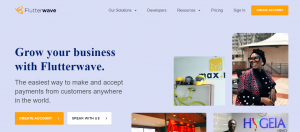 You can receive international payments just by sending links to your clients abroad and you are paid in your Flutterwave account who pays to your domiciliary account.
Flutterwave is really cool just as Paystack.
Having talked about these five best ways to receive international payments in Nigeria in 2021, let's talk about others websites though they have restrictions and might not give you full access but there are ways to go about it to still use them to receive payment for service and as well make payment. Even though we are restricted here in Nigeria, there are a few things to do to fix this up. 
HOW TO RECEIVE PAYMENT USING PAYPAL OR STRIPE?
I will be listing these sites here because most of your clients in the space will request for this payment method. That is they will want to pay you using these gateways.
PAYPAL
If you have worked with individuals or sole business owners in the US as a freelancer, you will realize that most of them will often request for your Paypal email address. At the same time, as an affiliate marketer, most affiliate platforms only have one option to disburse your money which is Paypal.
Paypal is one of the biggest gateway in the US. It makes payment easy for them and sometimes, you wouldn't want to put your client under the stress of leaving their home to the bank queueing to deposit money to you. It is easier for them to make payments from the comfort of their home by using their phone with a few clicks via email.
Paypal is one of the best ways to receive international payments in Nigeria in 2021. As an online marketer, you will be getting many requests for payment via Paypal if you are working on the internet. It is one of the best ways to receive international payments in Nigeria in 2021 if you know what to do and do the right thing to give you access.
Paypal is not available for Nigerians to receive money but there are a few things you can do. See the video below on how to open a Paypal account to send and receive international payments.
When you receive money in a Paypal account, you can transfer it to you local currency or change it to Naira from an exchanger. Follow the video step by step and start receiving payment via Paypal.
STRIPE
Stripe is great for business partnership and startups for huge payment, real-time payment, from the website. This gateway allows receipt of payment from different portals but it is not available for Nigerians. Though there are a few things you could do to be able to use Stripe for your business. If as a startup, you want to create a website, it is great and you will need a payment infrastructure like Stripe.
If you will be receiving huge payments from your website in real-time, Stripe is your best option. One of the ways to gain this access is by registering your business in the US. This will allow you to get other benefits available to US business owners as well.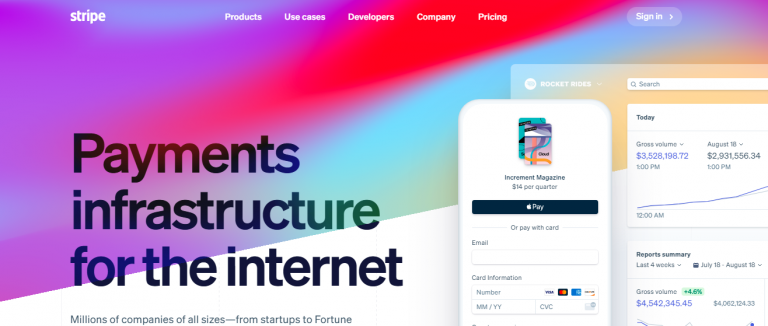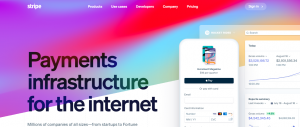 After registering your business in the US, you will have all the necessary details required to open up a Stripe account. 
How To Register Your Nigerian Business In The US
Registering your business in the US gives you access to 
US registered LLCs and Corporations

Get a bank account in the US

Get access to infrastructure and venture capital

Access seamless payment processing
You can register your business in the US from here in Nigeria without having to go over to the US and receive all documents and everything that confirms your business is fully registered in the US.
Registering your business in the US is not free. It will cost you some fair commitment.
To register your business in the US, click HERE to book a session.
I hope this article helps you out with the best ways to receive international payments in Nigeria in 2021. It could be so discouraging after grinding, getting clients but experiencing hell when it is time to receive payment. Use any of the options in this article to swiftly receive payment.
Drop a comment in the comment session below if you have learnt something new.